According to the Executive Secretary of Tetfund, Architect Sonny Echono, "Public tertiary institutions in Nigeria are facing the twin pressure of rising demand and fiscal constraint. The country is grappling with rapidly growing population and declining revenue due to corruption (oil theft) and greater vulnerability to fluctuations in price of oil and the inherent financial sustainability risk. It is therefore evident that near total dependence on government for education funding is no longer sustainable". Sonny Echono made these revelations recently at the National Universities Commission (NUC) @60 in Abuja, the Federal Capital Territory (FCT).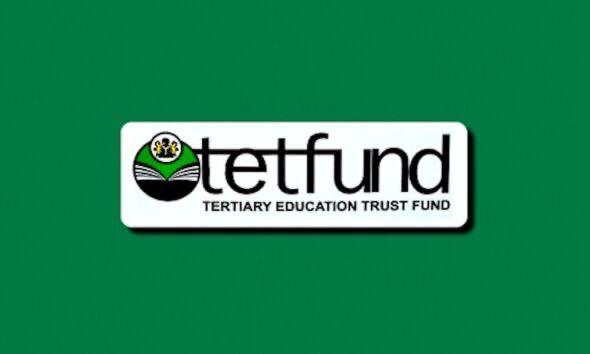 This goes a long way to underscore the common knowledge, though regrettably, that Nigeria's huge endowment of abundant raw materials and population of unemployed youths has not triggered the emergence of an industrialized economy more than six decades after independence. Similarly, the establishment of numerous research institutes has become a misapplication of resources and a strategic blunder because they are mere repositories of research fundings and exhibitors of prototypes remotely relevant to the technological needs of the nation.
Read Also: Messi in Qatar World Cup but where is Taye Taiwo and Mikel Obi?
Considering the centrality of industrialization in the accelerated pace of progress and development of leading nations in the world, it is perplexing that Nigeria is yet to achieve the critical dovetailing of research and development into its strategy for economic advancement.
With the saying that it is always better to be late than never and if the remark of the Executive Secretary of Tetfund, Architect Sonny Echono at the TETFAIR programme organized in collaboration with Innov8 Hub is anything to go by, there is no doubt that there are deliberate efforts to institutionalise Research and Development (R&D) in the country.
According to the Tetfund Boss, Tetfund Alliance for Innovative Research (TETFAIR) is a programme designed to support the advancement of solution-driven research, innovation and sustainable development in Nigeria. He added that being a year-long programme, TETFAIR is aimed at providing a unique opportunity for our academics and researchers to transform their ideas into market-driven solutions, including the development and fabrication of prototypes.
The programme is carefully packaged to take the participants through various courses that combine the intricacies, processes and procedures of Innovation Development, Prototyping and Venture Creation to enable them bring their innovative ideas to fruition.
"They will also go through training and mentorship on the business/entrepreneurial aspect of their project. At the end of the programme, participants will have the opportunity to showcase their innovations to stakeholders in the innovation ecosystem and potential investors, both local and international," he added.
Further speaking on the programme, Echono holds the strong view that the initiative will provide solutions to identified challenges based on strategic needs and national priorities in areas such as agriculture and food technology; environment, energy and circular economy, among others.
He said that the fund had sponsored production of another set of 50 books, which would soon be unveiled for use in tertiary institutions in the country.
While declaring the TETFAIR open, the Minister of Education, Mallam Adamu Adamu said the initiative would help to address gaps and proffer solutions that will help Nigeria to meet global demands.
Represented by the Minister of State for Education, Goodluck Opiah, Adamu who commended TETFund for the initiative said most developed countries leveraged on science and technology to achieve their status.
In his words "Most of the countries that have emerged as global leaders have achieved this status through genuinity and hard work of their scientists. There is the need for our researchers and research findings to bring about knowledge, sharing of ideas, mobilisation of practical implementation of these ideas.
"I believe that all the experiences gained would be deployed to improve and expand the frontiers of science and technology in solving real life problems," the minister said.
On his part, the Minister of Science, Technology and Innovation, Sen. Adeleke Mamora said the event was apt as it aligned with the Executive Order Number 5 issued by President Muhammadu Buhari which is aimed at boosting application of science and technology in all sectors of the economy.
Mamora, who was represented by the Permanent Secretary of the Ministry, Mrs Monilola Udoh said the move would further help to harness the massive talents in science and engineering in the country as well as boosting local enterprises.
The Executive Secretary, in a panel Discussion at the event also said that centers of excellence are to support strategic and application-oriented research and expertise with potential industrial applications for national and globally competitive research and development in strategic and applied sciences, including medicine, with the aim of generating innovations.
He stressed that they will bring together the complementary resources needed for technical development and industrial application, including concentrating multidisciplinary, interdisciplinary, and translational research competence in order to further the development of products, processes, and services by focusing on problems that demand larger efforts than can be provided by smaller projects. These terms of reference will enhance utilization of scientific research by industry and make tertiary educational institutions more responsive to industry needs in addition to expertise development and training at doctorate level in areas of industry interest, and the development of knowledge management platforms and innovation hubs.
It therefore means that, Tetfund as an education agency under the charismatic leadership of Architect Sonny Echono is no doubt, changing the narrative and adding value to the nation's education sector.
Mathew Apeh
A Critique and Public Affairs Commentator.