By Obrien Mase
On Monday, April 4, 2022, the Federal Government of Nigeria ordered telecommunications companies to enforce compliance with its National Identification Number, NIM-Subscriber Identity Module  SIM policy by restricting outgoing calls on all unlinked lines since the deadline for the verification expired on March 31.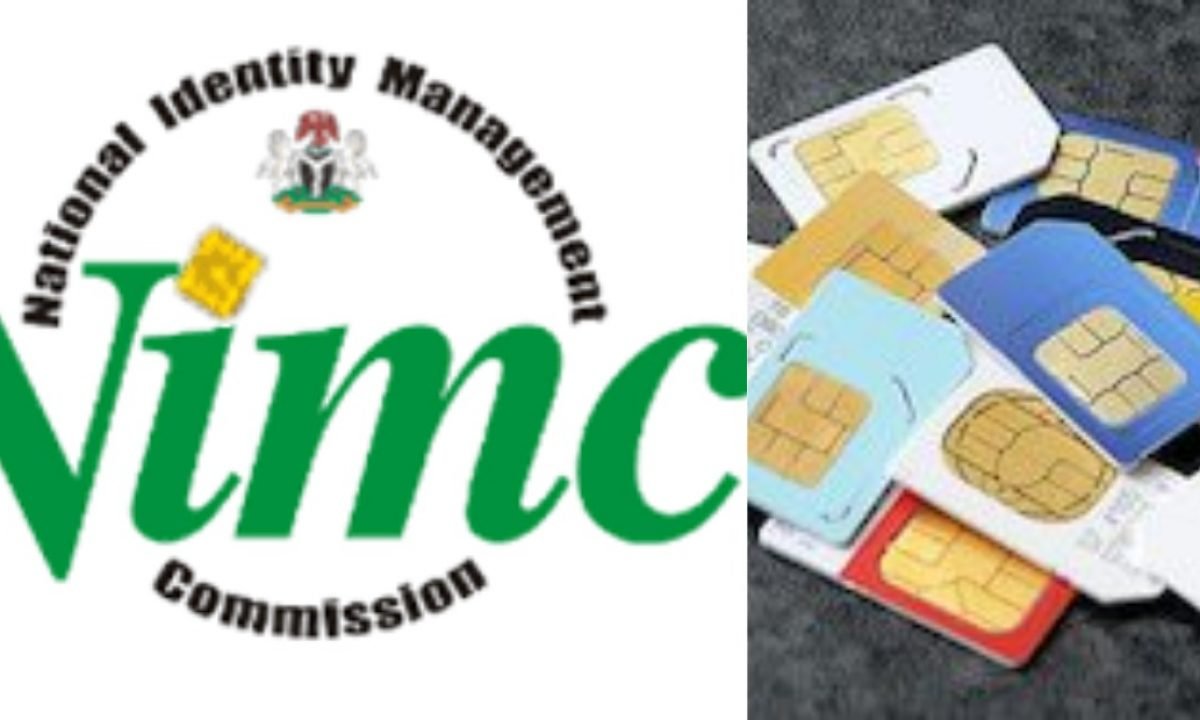 Following the directive, over 72.77 million active telecommunication subscribers have been barred from making calls on their SIMs.
The Director of Public Affairs of the Nigerian Communications Commission, Dr Ikechukwu Adinde, and the Head of Corporate Communications at the Nigeria Identity Management Commission, Mr Kayode Adegoke signed the joint statement containing the president's directive.
The statement gave the statistics that, 25 million SIMs have submitted their NINs for linkage, while over 78 million unique NINs have been issued. It said the deadline for the NIN-SIM linkage had been extended on multiple occasions to allow Nigerians to comply with the policy.
The statement reads in parts: "Accordingly, Mr President graciously approved the many requests to extend deadlines for the NIN-SIM linkage. At this point, however, the government has determined that the NIN-SIM policy implementation can proceed, as machinery has already been put in place to ensure compliance by citizens and legal residents.
"The implementation impacts on government's strategic planning, particularly in the areas of security and socio-economic projections.
"President Muhammadu Buhari has approved the implementation of the policy with effect from April 4, 2022. Consequently, the Federal Government has directed all telecommunications to strictly enforce the policy on all SIMs issued (existing and new) in Nigeria.
"Outgoing calls will subsequently be barred for telephone lines that have not complied with the NIN-SIM linkage policy from April 4, 2022."
Read Also: BSU student dies after submitting assignment
Since the beginning of the block of defaulting network subscribers, those affected have expressed their displeasure and while others have sued the federal government for blocking subscribers with due process.
Some subscribers have lamented that the barring of their lines has affected their business as they cannot reach their customers, as a result, they have witnessed low patronage in their sales.
Meanwhile, The Socio-Economic Rights and Accountability Project, SERAP, has threatened to drag the Federal Government to court for barring over 72 million network subscribers.
The group said in a tweet: "We're suing the Buhari administration over the blocking of 72 million subscribers from making calls without due process of law."
However, the good news is that there is an easy way to link SIM to NIM. It is by Dialing *785# using the phone number you wish to link, enter your NIN and submit or dial *785*Your NIN# from the phone number you wish to link. The number will be linked to your NIN automatically.