A renowned Catholic Priest with the Diocese of Makurdi, Rev Father Mfa Solomon, could not control his tears when widows from his church asked him to use the donation sent to them for the church building project.
Father Mfa in his Facebook post titled: "I WAS SPEECHLESS AND I AM WRITING THIS WITH HIGH EMOTIONS" which has section of it written in Tiv language, marveled at the selflessness of the widows.
"On Saturday, I got a call from Hon
Julius Atorough
and in his usual straight to the point discussion, he asked me how my old widows at Apir are doing. I told him they are still kicking. He said he is sending something small for them. Before I could say, "The Dean, kwagh u vaan ava" I got an "alarm", sorry, alert of a 100K!
"Yesterday at Mass I announced the gift, the giver and the amount and pleaded that they should go the Father's House immediately after Mass so that they share what is theirs.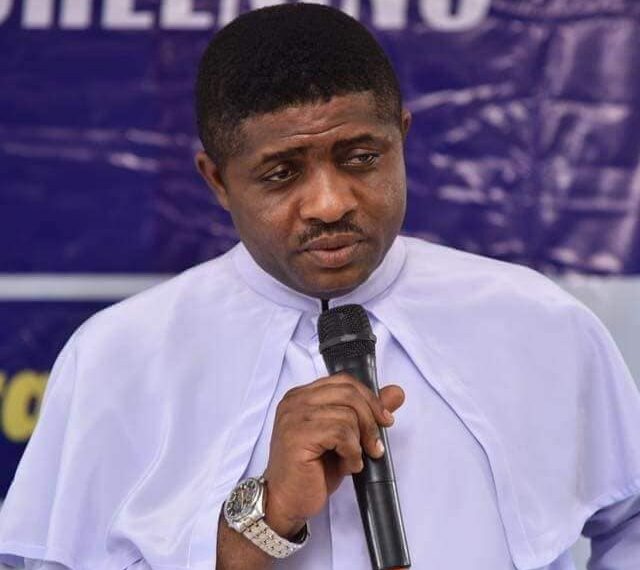 "They came and quickly had the shortest meeting I have ever seen. When I brought the money for sharing, they insisted that they want to say something before I go on. Their spokesperson said, "Fada wase man wan wase, se wuese iyua la kpishi. Wan wase Julius kpa se wan un ke msen kpa se soo se gema inyaregh ki la wa ke tom u Church u u maan se la. Se mba vandem zomon anyar sha u wasem we. Se zamber de vende ga." Translation: "Our priest and son, we are grateful for this gift and our prayers are with the donor. However, use the money for the church building project. We have been contributing money to assist you. Please, do not say no." 
"I told them that it is always good to obey the wish of donors and besides two weeks back Hon Julius Atorough sent 10bags of cement for the Church project. At this one of the oldest made me burst into a loud laughter when she said, "Fada de taver se tyough ga. Se kaa se wa inyaregh ki la ke Church. "  Translation: Father, don't be stubborn to us, we want you to use the money for the church building. They all laughed and clapped for her.
"I came back to my room and so many things came to my mind. How can vulnerable people give back WHAT THEY DO NOT HAVE FOR DEVELOPMENT, but those who have bury what is ours to rot. Our money is rottening in money graves! Can MONEY UNDERTAKERS be this thoughtful and sensitive? What selflessness? Can I do same if I am in their shoes?
Father Mfa Solomon, few months ago built a house for a 90-Year-Old woman who kindly gave him 6 Eggs after she learnt the his house was robbed.