The applications for job opportunities by Benue Agro Innovation Hub, a UNDP & FCMB sponsored initiative will soon close.
According to the Agro Hack, the 2022 challenge will end on Sunday November 13, 2022 at 11:59pm.
Therefore, the organisation urges interested persons who are yet to apply for the opportunity to do so.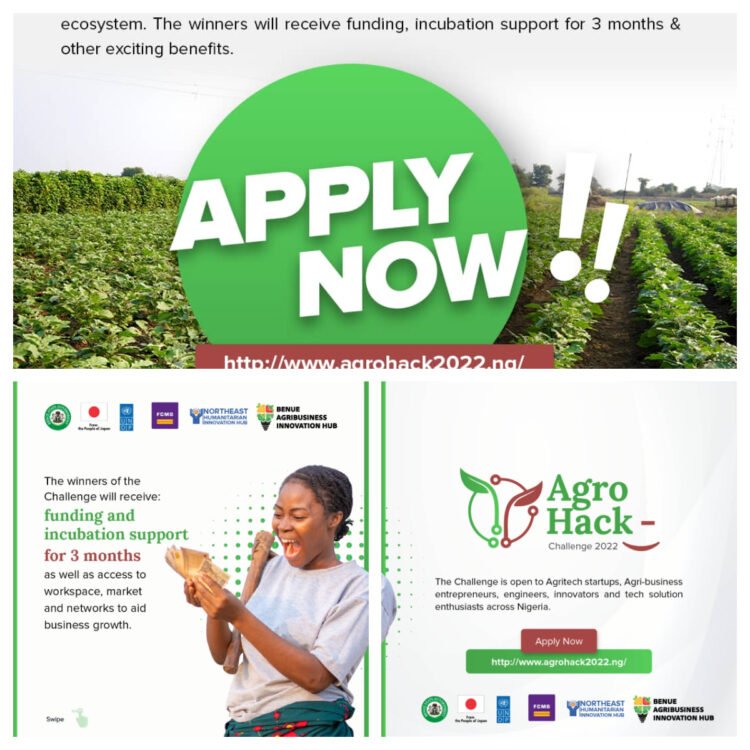 The statement reads: "As you are aware, the Agro Hack challenge which is a UNDP funded initiative with the support of Benue State Government and FCMB has been receiving applications for innovative solutions to address the recurring challenges negatively impacting agriculture in Benue state.
"Applications will close on Sunday, 13th November, 2022 at 11:59pm and we urge those yet to complete their applications to hurry and apply while the window is still open.
"Applications can be submitted via www.agrohack2022.ng.
Please do well to extend this to your network for greater reach."
Agro Hack Benue Agro Innovation Hub, a UNDP & FCMB sponsored initiative is seeking out creative solutions for perennial challenges in agriculture (crop and livestock farming) in Benue state through the Agro Hack Challenge.
The Agro Hack Challenge provides a structured acceleration program for innovative youth-led start-ups to strengthen their capacity, improve their access to financial services through investment readiness programs, and develop their businesses by leveraging innovation to improve supply chain efficiency in Benue state. Apply for an opportunity to be part of the success story.