Sponsored
Benue Agro Innovation Hub, a UNDP & FCMB sponsored initiative is seeking out creative solutions for perennial challenges in agriculture (crop and livestock farming) in Benue state through the Agro Hack Challenge.
Have a solution? Apply!
The Agro Hack Challenge provides a structured acceleration program for innovative youth-led start-ups to strengthen their capacity, improve their access to financial services through investment readiness programs, and develop their businesses by leveraging innovation to improve supply chain efficiency in Benue state. Apply for an opportunity to be part of the success story.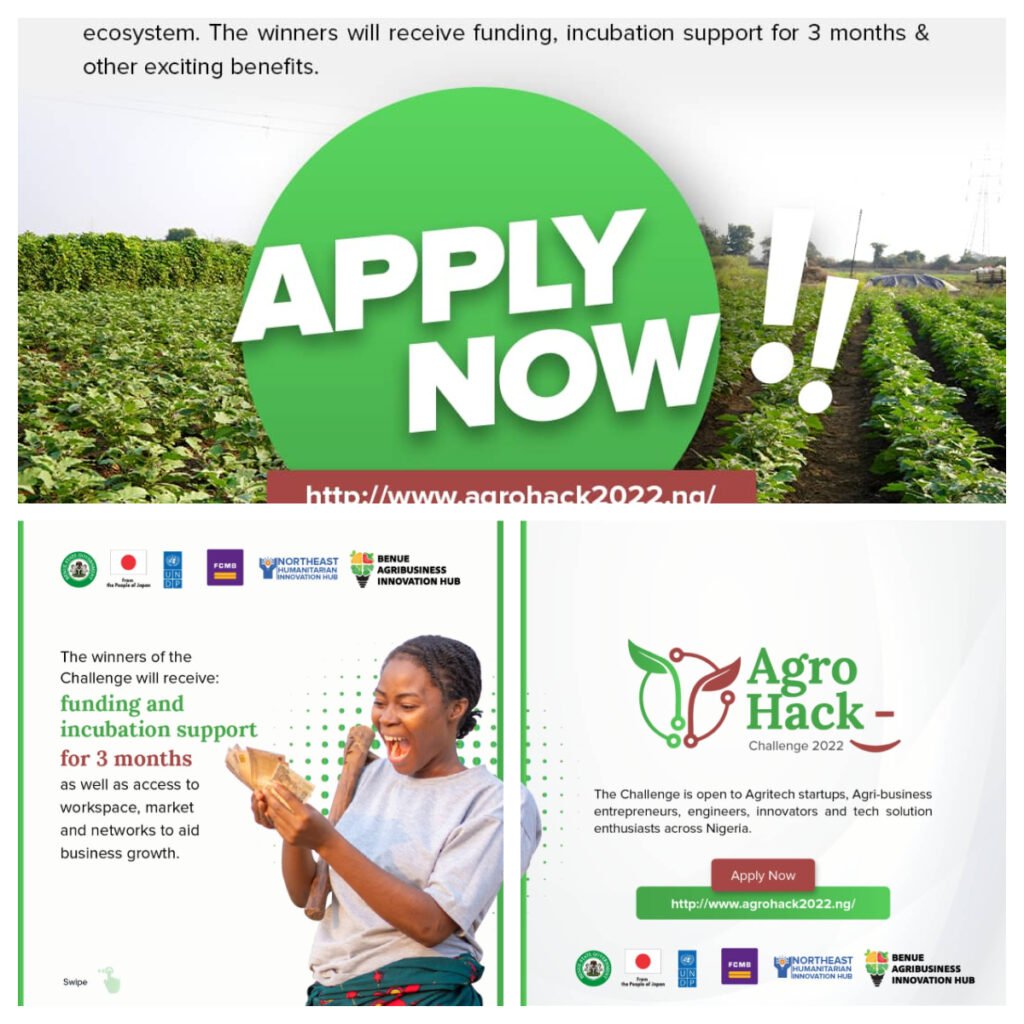 We hereby invite you to submit your application for the AgroHack challenge. In this phase, successful startups will have access to more resources in terms of funding, technical support, business mentoring and investment readiness.
Read Also: 2023: Youths occupy Benue Government House for Solidarity visit on Ortom
To be a part of the AgroHack Challenge, visit our website and apply;
http://www.agrohack2022.ng/
For more information and updates, kindly follow the media handles;
@UNDPNigeria, @Northeast_iHub,
@bai_hub (twitter, Instagram)
@UNDPAccLabs,
@myfcmb (IG, Twitter,), First City Monument Bank(LinkedIn & Facebook) ,
@p_incubator (IG,& Twitter), Passion Incubator(LinkedIn & Facebook).
Contact:
Akpem Terese Shadrach
Project Officer
08066459317