By Samson Ochono
The governorship candidate of All Progressives Congress APC in Benue State, Hon Hyacinth Alia is not pretending about his connection with Fulani oligarchs and pastoralists. He is ready to do the dirty job of the undertaker who would blink no eye in sacrificing his people and hurrying them to their early graves in exchange for wads of currency and power.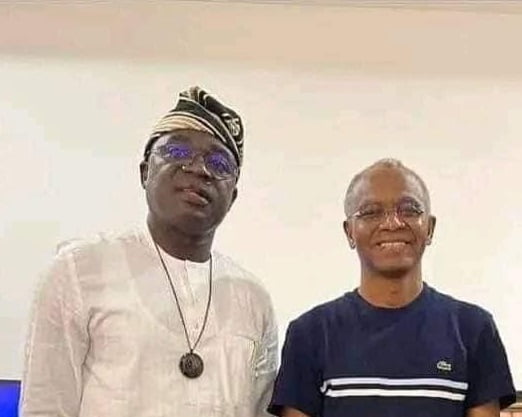 The report that he is being sponsored by a group of Fulani governors led by the diminutive governor of Kaduna State began like a joke until the suspended priest was seen in photographs with the Kaduna Governor and other prominent Fulani persons.
Benue people woke up one day in June 2022 to read a shocking news report which quoted Alia as blaming the insecurity in the state on the youths of the state. He tagged the youths as idle minds who indulge in gossip and communal clashes.
That was his maiden outing to impress his sponsors and to assure them that he is committed to the terms of the agreement they entered into in Kaduna that they would support him so that if he wins, he will grant them free access to Benue State and repeal the law prohibiting open grazing of cattle.
A few months later, he was appointed as the coordinator of the Muslim-Muslim presidential ticket of APC in the state. In his excitement, he began to compose songs in praise of Bola Tinubu and Kashim Shetima. The songs sparked negative reactions even from some of his supporters who felt disappointed and betrayed. It was all about his selfish interest.
Read Also: Lobi Unveils new midfielder, Anas Hassan
A few weeks ago, some Fulani groups met in Lafia, Nasarawa State and declared that Alia is their candidate for the 2023 governorship election in Benue state. The groups vowed to mobilize support for him to win the election so that he can fulfill his side of the agreement – to give them lands in the state to occupy.
The report of his endorsement by Fulani groups was widely published by the media. If anyone had doubts about the earlier reports that Alia is an agent of Fulani, such a person needed no further proof after the Lafia endorsement. He has not come out to distance himself from the endorsement up till now.
Alia has been in constant touch with the Governors of Kaduna and Katsina as well as other Fulani fundamentalists who are bent on installing a governor in Benue State to serve their interests. The first time they sent money to him running into hundreds of millions, his benefactor George Akume reportedly hijacked the funds. The issue caused a serious brawl between him and Akume on one hand and the minister's wife Regina on the other hand.
The questions every Benue voter must ask before casting his ballot in next year's election are:
1. Why has Alia not condemned the herdsmen attacks on Benue communities since he became a candidate?
2. Why has he not visited any of the IDP camps to sympathize with victims of the attacks?
3. Why has he visited Kaduna and Katsina many times since June this year?
4. Why has Alia not made any public statement regarding his endorsement by Miyetti Allah groups?
* Ochono writes from Apo, Abuja.