By Samson Ochono
The 2023 governorship election in Benue State may just be a walkover for the candidate of the Peoples Democratic Party, PDP, Rt Hon Titus Uba. I say this without any shred of doubt or equivocation because the coast seems to be getting clearer for Uba each passing day. His supposed main challenger, Hyacinth Alia of All Progressives Congress, APC has a mountain of problems that have already buried his ambition.
Most of the obstacles facing Alia are self inflicted. They are unforced errors which are too late to be corrected and his disposition does not look like one who is ready to learn from the bitter experience of Emmanuel Jime who flew the APC governorship flag in 2019 and was defeated by Governor Samuel Ortom.
One of Alia's pitfalls is his links with some Fulani governors and groups such as Miyetti Allah who are believed to be sponsoring him to win and repeal the Benue open grazing prohibition and ranches establishment law to grant herders free access to lands in Benue State. This is the same factor that sank Jime in 2019.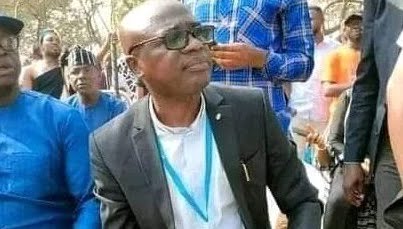 For some years now, Benue people have been fighting a survival war against the Fulani jihadists who are bent on taking over the Benue Valley to occupy. Anyone who enjoys the support of the Fulani oligarchs and pastoralists is outrightly rejected by Benue people. Alia has been seen in several pictures with Governor El-Rufai of Kaduna, Governor Bello Masari of Katsina and Miyetti Allah groups after closed door meetings where he is believed to have promised the Fulanis that he will do their bidding, if elected.
The story has spread rapidly across the Benue landscape and now many people including the rural folks have been discussing the issue in market places, beer joints etc. Alia seems to have lost the election even before we enter the year 2023! He now has the moral burden to reject the billions thrown at him by the Fulani or face humiliation at the polls. But does he have the moral strength and conscience to resist the lure of Fulani billions? No! I understand that he loves good money and the good things of life.
Read Also: Lobi Unveils new midfielder, Anas Hassan
Benue people have made up their minds about who they want as Governor. Their survival is non-negotiable! They won't be voting for a man who will turn them to slaves for Fulani in their homeland. They won't be voting for a man whose loyalty lies with their perennial attackers. They won't be voting for a man who has refused to sympathize with thousands of those who have been displaced by killer herders and forced to live in IDP camps for years.
The other factor that has defeated Alia even before 2023 is the man who brought him to contest for governorship. George Akume has a reputation for destroying those he helps to ascend the position of Governor. He attempted it against Governor Gabriel Suswam and did the same against Governor Samuel Ortom. Though he did not succeed in destroying the two gentlemen, he is on record as a godfather who does not allow his godson the free hand to work. Alia is a novice in politics so Akume can easily manipulate him. Even Ortom and Suswam who are highly experienced in the game of politics did not find it funny working with Akume.
The last factor that is Alia's biggest albatross is his ego and untrustworthiness. He is known to be a very arrogant person who claims to know it all. Those on his campaign team have complained often that their candidate is not a team player. He is also associated with corruption dating back to when he was still a practicing priest.
Alia eagerly accepted the result of the sham primary election that his party conducted when every other person saw the nomination as fraud of the highest level.
The conclusion of observers and analysts is that Titus Uba has no real challenger going into the election. Even if Alia survives the lawsuits against him at the Court of Appeal (which I doubt that he will), the people have already made their choice and he is not that choice.
* Ochono writes from Apo, Abuja.