Portuguese top striker and captain, Cristiano Ronaldo said  he and Leo Messi  are good friends and they do not enjoy another failure.
Speaking in an interview about Manchester, Messi and LGBT, he said he does not have a club at the moment and did not make further comments about his exit from Manchester United.
He said he was at the world cup and would like to be asked question about Portugal and the world cup.
However, Ronaldo said he and the Argentine talisman love each other.
He said: "I am not here in Qatar to talk about Manchester united or Messi.. Not even about LGBT… I don't have a Club.. My country is where I play my football…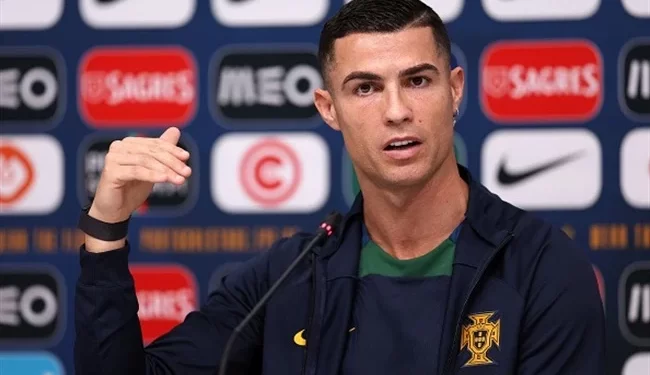 "In terms of LGBT and Rainbow armband I have many kids so if I didn't have one you would start asking me about LGBT because you would be suspicious, even my armbands are always clean no different colors , but you asked a wrong man who has kids so we all know how kids are made aren't we? With all due respect to LGBT community though.
Read Also: Shocking! Rape victims of Benue APC Guber Candidate speak out
"And you ask me about Leo.. This one I will answer.. He is the best Player in the world cup with me.. If we were 20 years old we would be on Hattricks not on penalty goals. But here we are over aged still doing things we know and expectations are still high .
"I have no doubt he will be in the knocked out stage of this tournament.. He is a guy who doesn't enjoy my failures, so why would I enjoy his? Maybe his fans are and mine are. But at a personal professional level we love each other. Otherwise I am here to be asked about Portugal and the World cup trophy, that is what I am here for, nothing else. "