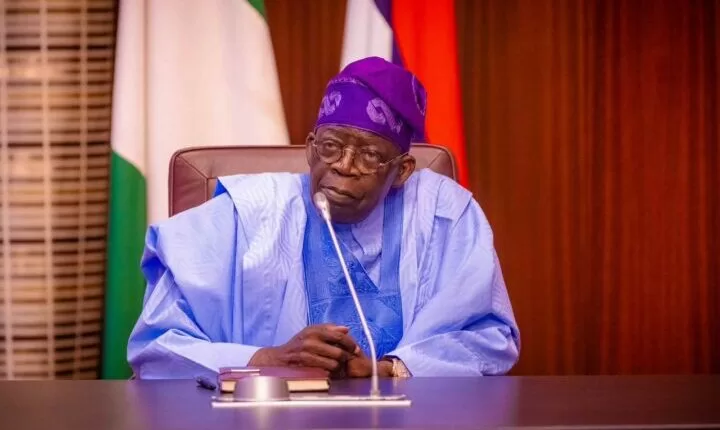 Nigeria news: Nigeria's President, Bola Ahmed Tinubu, must have  not rested from the load of his office to court cases, bordering on alleged certificate forgery.  No one in his position with the surrounding situation would not BAT an eye to the issues.
President Bola Tinubu won the 2023 presidential election according to results declared by the Independent National Electoral Commission, INEC, but his victory is being challenged in court with many protest in parts of the world questioning his certificates.
In recent times Nigerians in some parts of  world have taken to the streets with placards to show their displeasure over the certificate forgery saga of the president.
CANADA
At the Nigeria's High Commission office, some Nigerian carried placards with different inscriptions including: Tinubu is not Nigeria's president, Nigerian laws prohibit certificate forgery and many others. This is contained in the post by post by Dr. Bankole A. @BankolePh  in his post on X he stated: We reject Tinubu. He does not represent who we are.
In a separate post he said: Arakunrin Dele, I hope your life is full of joy & abundance in Nigeria. Oh, by the way way, we are all very comfortable here in Canada. We just want you all to be comfortable too in Nigeria. Crooked Tinubu will only make your life miserable. #TinubuMustGo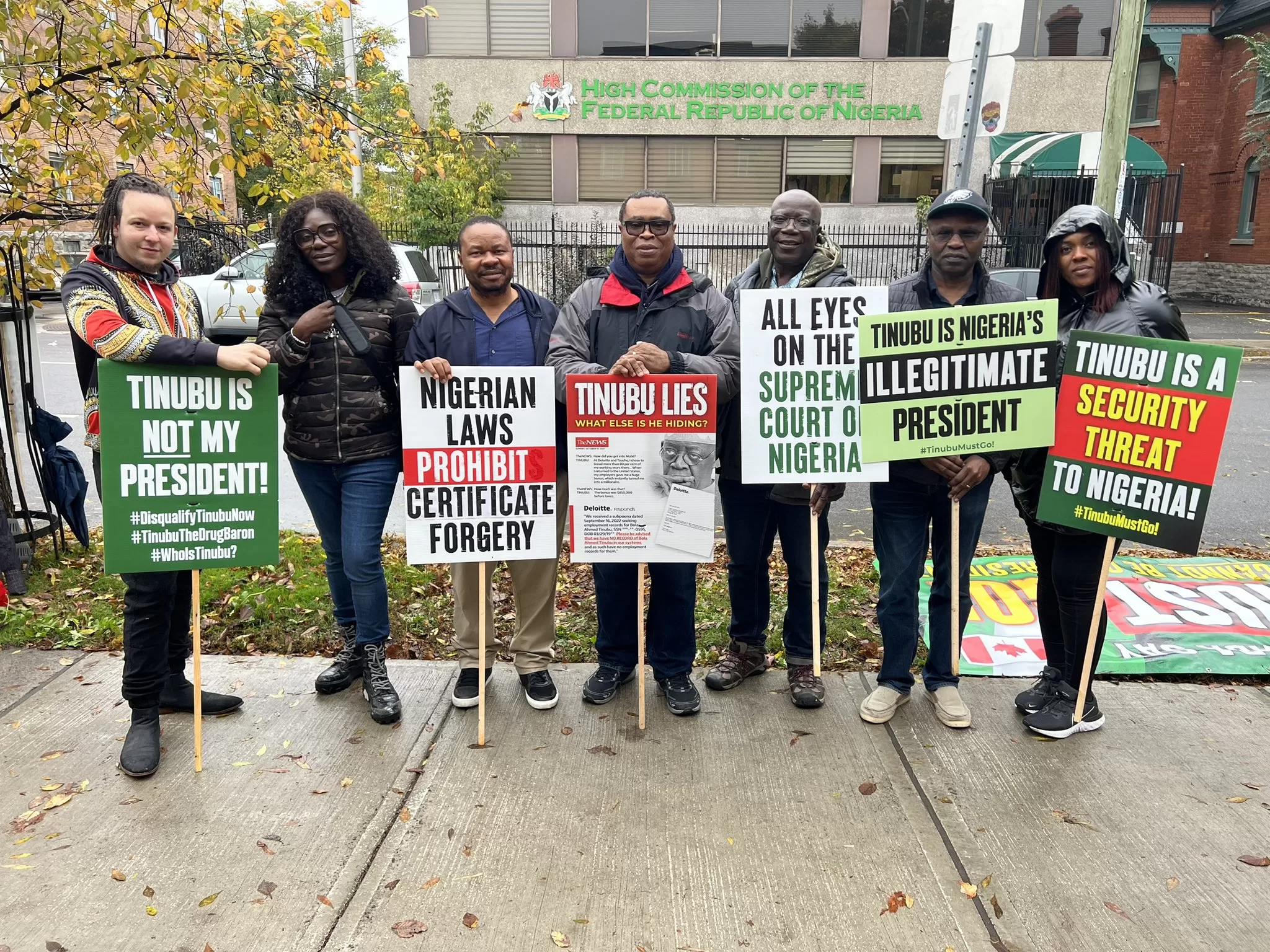 UNITED KINGDOM
In United Kingdom, it is the same protest. Young people took to the street questioning the integrity of BBC in regards to Tinubu certificate forgery. In one of the placards it reads:  The BBC supports certificate forgery.
These protests are coming from the petition of the former vice president of Nigeria, Alhaji Atiku Abubakar  where he has claimed  that President Tinubu  never attended the schools he claimed he did, and also from BBC's claims that Tinubu has no certificate forgery issues, which Obi, Atiku have protested. 
Nigerians are claiming that President Tinubu's certificate forgery has painted a bad image of the country outside.
Read Also: Revealed: How Gov. Alia's Media aide was sacked
Meanwhile,  Section 467 of the Criminal Code Act in Nigeria prescribes the punishment for forgery.
It reads: Punishment of forgery in general, Any person who forges any document, writing, or seal, is guilty of an offence which, unless otherwise stated, is a felony, and he is liable, if no other punishment is provided, to imprisonment for three years.