At least 14 multi-billion properties reportedly linked to the Kogi State governor, Yahaya Bello, have been seized by a court order.
According to the ruling by Justice Nicholas Oweibo the court ordered the seizure of those properties situated in Abuja, Lagos and Dubai linked to Bello.
The ruling was given after the Economic and Financial Crimes Commission (EFCC) presented a case about uncovering these assets.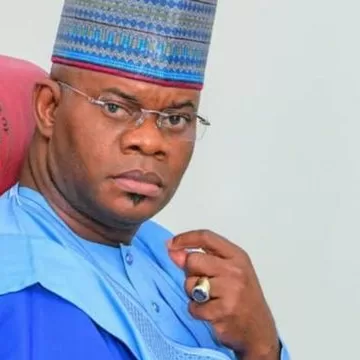 According to the  The Nation newspaper, the presiding judge delivered the ruling after an ex parte motion was filed and argued by EFCC counsel, Mr Rotimi Oyedepo, SAN, in suit FHC/L/CS/301/2023. The prosecuting counsel, Oyedepo, told the court that the properties discovered by the EFCC were connected to the Kogi state government and suspected to have been acquired illegally.
Read Also: Vote for me or be cursed, Benue APC governorship candidate, Alia, tells CAN members
Also, the judge also directed the (EFCC) to publish the order within 14 days for any interested party to show cause why the forfeiture order should not be made permanent.