By Patrick Akaa
President Muhammadu Buhari, on Monday, said given the lineup of completed and ongoing infrastructure projects executed in the past seven years, his administration has met the yearnings and aspirations of Nigerians.
This is according to a statement signed by his Special Adviser on Media and Publicity, Femi Adesina.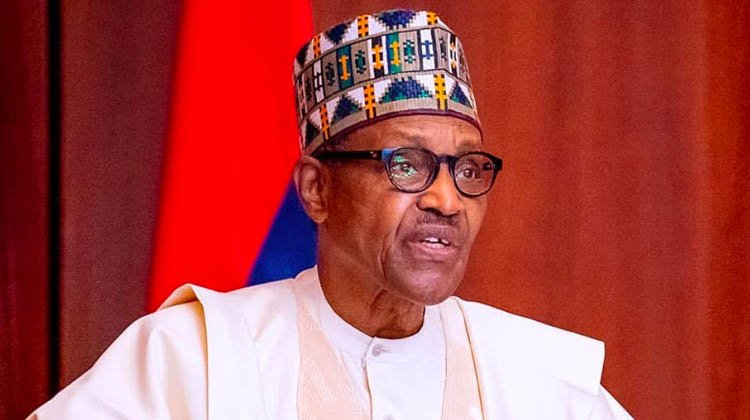 Buhari told a cross-section of Ministers, lawmakers, service chiefs and other top government functionaries that over 3,800km of roads have been constructed nationwide, while 38 new aircraft were acquired for the Nigerian Air Force to boost the fight against insurgency.
Read Also: Irabor, Playing Double-standard over Arms Procurement for State Security Outfit -Group
President Buhari said over 941km of completed SUKUK road projects nationwide have been handed over.
This, he said is aside the reconstruction of 21 selected Federal Roads totalling 1,804.6 kilometres, under the Road Infrastructure Development & Refurbishment Investment Tax Credit Policy.
President Buhari noted that the establishment of a National Carrier for Nigeria is at 91 per cent completion, and is expected to commence flight operations before the end of 2021.
According to him, the process is being fast-tracked by the certification of Lagos and Abuja International Airports by the International Civil Aviation Organisation, while Kano and Port Harcourt Airports are undergoing similar certification processes.
Giving specifics of the economic milestones of his administration, President Buhari revealed that Nigeria witnessed seven consecutive quarters of growth, after negative growth rates recorded in the second and third Quarters of 2020.