A Catholic Priest Rev Fr. Shiaondo Amindi has explained that in baptism,  Christians have the liberty to choose their native names and must not be an English names.
He said as far as the native names do not contradict with teachings and messages of Christ and the church, it is good for use for baptism.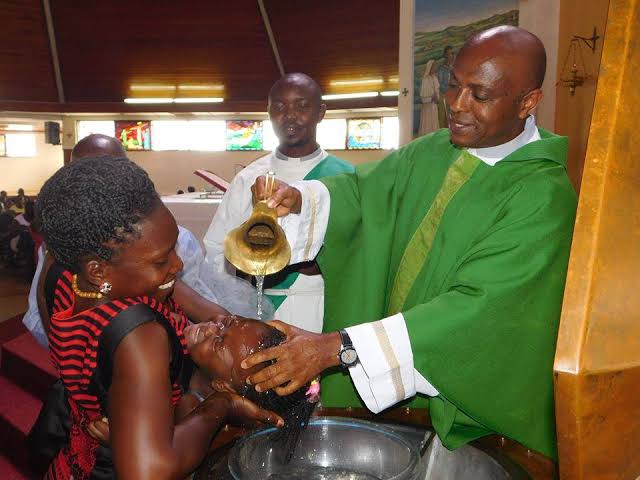 He posted: Baptismal names must not always be Eurocentric, the likes of Francis, Alice, Jeffrey, Agnes, Fidelis, Beatrice, etc!! The names: Shiaondo, Terhemba, Sewuese, Chukwudi, Oluwaseun/ Oluwagbenga, Ekondu, Ondugbe, etc, are equally good for the sacrament!! After all, we are not baptized in those names, but rather with the names!! We are baptized in the name of the Holy Trinity; independent of the human names taken!!
Read Also: National Awards: I appreciate the inclusion calls, but I am Focused On Serving Benue People – Ortom
Needless to add, therefore, that Christ is a universal figure, suitable and present in all cultures!! The implication being that He (Christ) is not an exclusive property/inheritance of any particular people, class, or culture!! To this end, any name that does not contradict the message of the Gospel of Christ is good enough to be used for baptism!
To reject Afrocentric names that are Christocentric just because they are alien to a Eurocentric culture, is to oversimplify the message of the Gospel, and make ridicule of the Catholicity/universality of the One, Holy, Catholic, and Apostolic Church!!