Cristiano Ronaldo, the Portuguese Striker is a prolific player whose style of play and goal celebration have endeared a lot of people to him.
Apart from being a player of the Portuguese national team, he as played top flight football with many clubs in different leagues including Sporting Lisbon in Portugal, Manchester United in England, Real Madrid in Spain, and Juventus in Italy.
While Ronaldo continues to dazzle his fans with top notch skills, pictures of the display of his skills, goal scoring and celebrations have also added to the rich history of the leather game.
One of the iconic pictures of Ronaldo is his stunning overhead kick where he scored for Real Madrid to defeat Juventus. Real manager at the time, Zinedine Zidane, described the goal as historic: "It is one of the most beautiful goals in the history of the game."
Much as he has good power of foot, he has absolute control with aerial balls, distinguishing himself with his brilliance and mastery. In the  picture below,  Cristiano defied gravity, jumping 8ft 5ins off the ground to score a stunning header for Juventus against Sampdoria.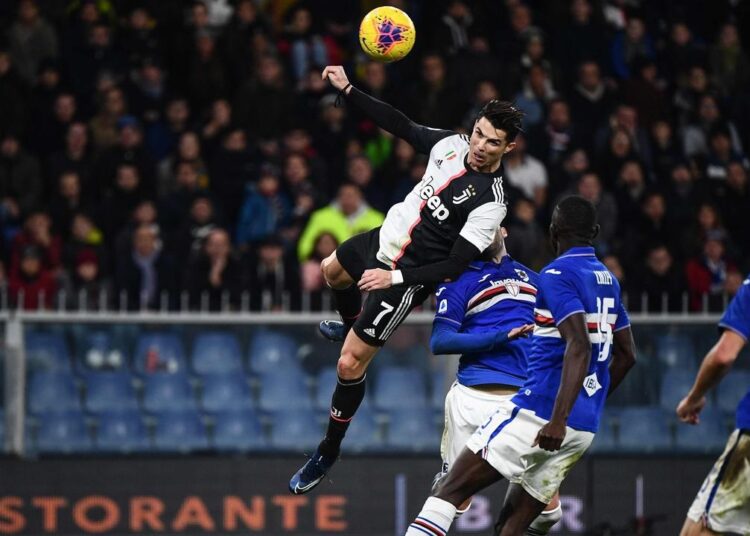 RonaldoThere are other pictures of him suspending in the air to strike with many resulting goals.
Here is his iconic goal celebration style.
Read Also: Ronaldo creates world cup history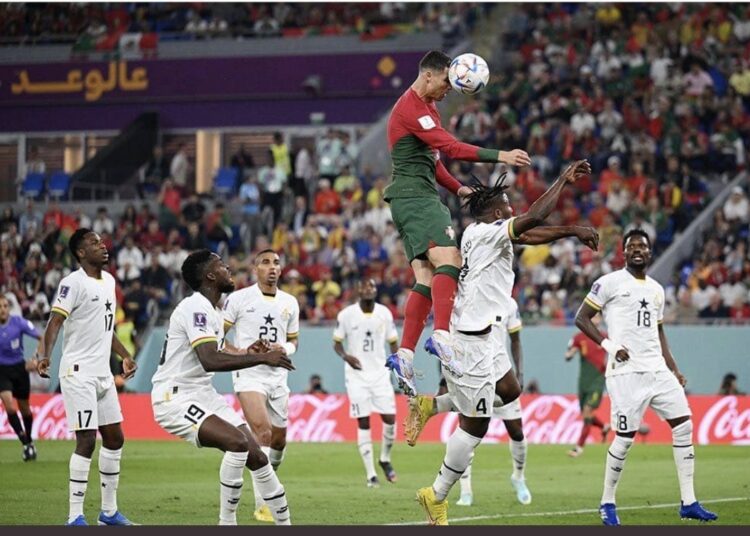 At Qatar world cup