By James Pitila
The arrogant and loudmouthed man who is the governorship candidate of Labour Party in Benue State, Herman Hembe is a very corrupt man and a cultist. He is not someone Benue people will consider for the big job of Governor. He will mortgage the state and run away with the proceeds to a foreign country.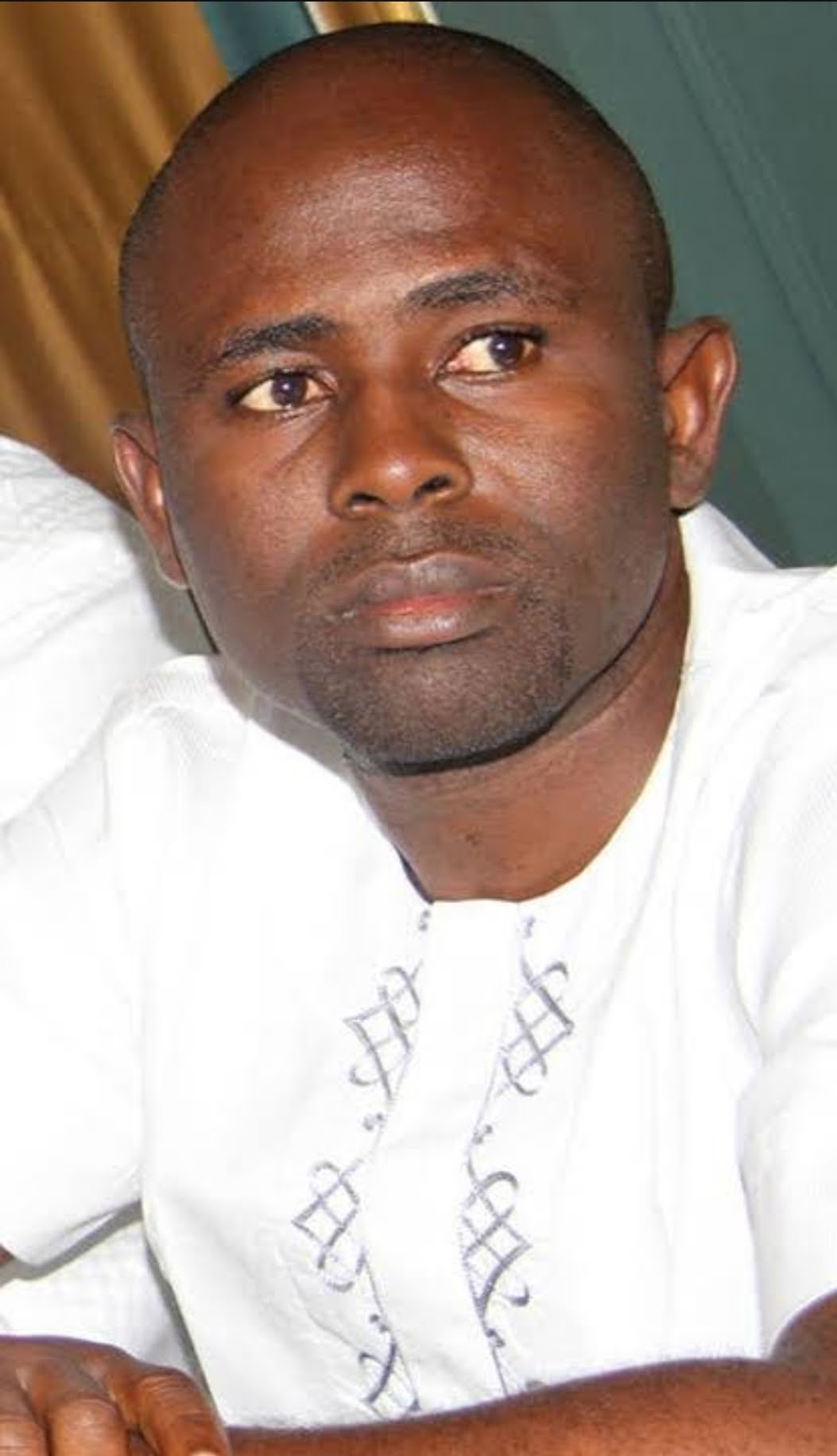 Hembe hails from Mbakpor clan in Mbake council ward of Konshisha Local Government Area of Benue State. He is the second of six children in the family of the late Godwin Hembe, a professor of Political Science at the Benue State University, Makurdi.
He had an absurd reputation of fierce disagreements with his father who almost disowned him at a point in time. Before the man died, his son Iorwase made him have many regrets and went to his grave a sorrowful man.
You won't find Hembe in the news all the time; but whenever you do, it's mostly for the wrong reasons. And whenever it is for good reasons, they're usually quickly overtaken by bad news. Let's see a few examples.
In 2007, when Hembe first entered the political space, he was a greenhorn, entirely unknown, and he was going to get the backing of Olusegun Obasanjo, President at the time. He did. But that was the only good thing about his political journey since then.
Hembe is on record to have repeatedly insulted every prominent politician in Benue State. From the present Governor Samuel Ortom, Senator Barnabas Gemade, Senator George Akume, Senator Gabriel Suswam etc, Iorwase Hembe has spared none. Gemade in particular is his punching bag. Recently, he has been moving around insulting Governor Ortom during campaigns. But fails to tell the people what he can do differently if given the chance to govern the state. He pours venom on elders in a fashion only a criminally minded person would.
It was public knowledge that while he was at the Benue State University, where he studied Law, Hembe's records were splotched by allegations of active involvement in cultism. His father was known to have publicly expressed helplessness in curtailing the truancy of both Hembe and his other brother, Orkuma, who attended but never graduated from the University of Agriculture, Makurdi.
Read Also: Nigerians react as lecturer insults student's father in class
So, how did an alleged cultist find his way to the National Assembly? Hembe's brother, Orkuma, had been President of the once-cerebral but since-decrepit National Association of Nigerian Students (NANS), in 2005, earning himself notoriety for attempting to perpetuate himself in office beyond the limit of his term. Orkuma was Obasanjo's anointed candidate for the NANS presidency. When Orkuma reluctantly vacated his office, the alliance blossomed. Once during Obasanjo's tenure, Orkuma was reported to have told the Vice Chancellor of his university that after the president of the country, his vice, and the senate president, he was the next most powerful Nigerian! That was how Iorwase got closer to power and found himself at the National Assembly.
Hembe was still 36 years old in 2011 when he became Chairman of the House Committee on Capital Market and other Financial Institutions. A 'youngie' chairing a strategic economic committee of the lower chamber! Great news, right? But Hembe ruined it all, and soon found himself at the heart of a mighty bribery allegation.
His committee had picked an unusual interest in the Securities and Exchange Commission (SEC), and decided to probe it. The committee accused Arunma Oteh, Director-General of the agency, of squandering a princely N30 million on hotel accommodation in just eight months, expending N850,000 (later clarified as N85,000 for a meal eaten by a team of experts) on just a meal. In a matter of days, the committee claimed to have unearthed documents proving underhand dealings in the handling of the DG's accommodation and official cars.
Not one to go down alone, Oteh fought back, alleging that the committee had demanded a combined bribe of N44million from her. She said "Hembe lacks credibility. For instance, he collected estacode and other travel allowances from the Securities and Exchange Commission to travel to the Dominican Republic on a capacity enhancement conference for capital market regulators. He did not go neither did he return the money collected."
She added that he also "asked the commission to contribute N39 million towards the ongoing charade of a public hearing and demanded another N5 million cash on Tuesday, March 13, 2012. He made both demands by proxy. So, I doubt it if I can have fair hearing from this committee and this fact has been more than demonstrated with the way you are handling this important issue." Hembe could not wrestle himself out of the allegations.
In February 2017, the House of Representatives mandated its committee on Federal Capital Territory to investigate the Centenary City project in Abuja.
On the first day of the hearing, a former Secretary to the Government of the Federation, SGF, Pius Anyim, accused Hembe, who was the chairman of the committee, of pursuing a personal agenda.
When it was time for Mr. Anyim to speak, he said "Mr. Chairman, I want to put it to you that you have personal motives, you have told everyone who cared to listen that when the former Director General of the Security and Exchange Commission (SEC) Ms. Arunma Oteh accused you of demanding bribe, you have pushed for her sack and I refused to sack her as the SGF, so this is an opportunity to get back at me.
"You have been threatening to conduct this public hearing for over one year now, we only discovered your game plan for all the postponement when you started sending messages to the Managing Director to come and see you privately, I want you to know that nobody will come and see you privately".
Hembe also engaged in a war of words with the former chairman of the House Appropriation committee, Abdulmumuni Jibrin, after the House suspended the latter for one year when he accused the leadership of budget padding.
Hembe has often diverted constituency projects meant for Vandeikya/Konshisha federal constituency and names the projects as his own. He deceives the people into believing that he is working for them. He diverted a road meant for the Jechira constituency to Nyiman in Makurdi and called it his project.
Such a man with a stinking record of corruption and cult activities does not possess the credentials to lead Benue State as Governor. He should better jettison the idea and stop wasting his resources.
* Pitila writes from Gboko, Benue State.