Benue State Governor, Samuel Ortom has alleged that there are plots by some Fulani elites to eliminate him.
He reaffirmed his will to battle against the invasion of the state by Fulani terrorists from other parts of Africa and that he would not be coerced by anyone.
At a news conference held on February 2, 2023 at the Benue Peoples House in Makurdi with the headline "I'm Being Targeted for Elimination," Governor Ortom reaffirmed his commitment to the Benue State electorate.
He promised to stand his ground in defending their interests until the day he left office.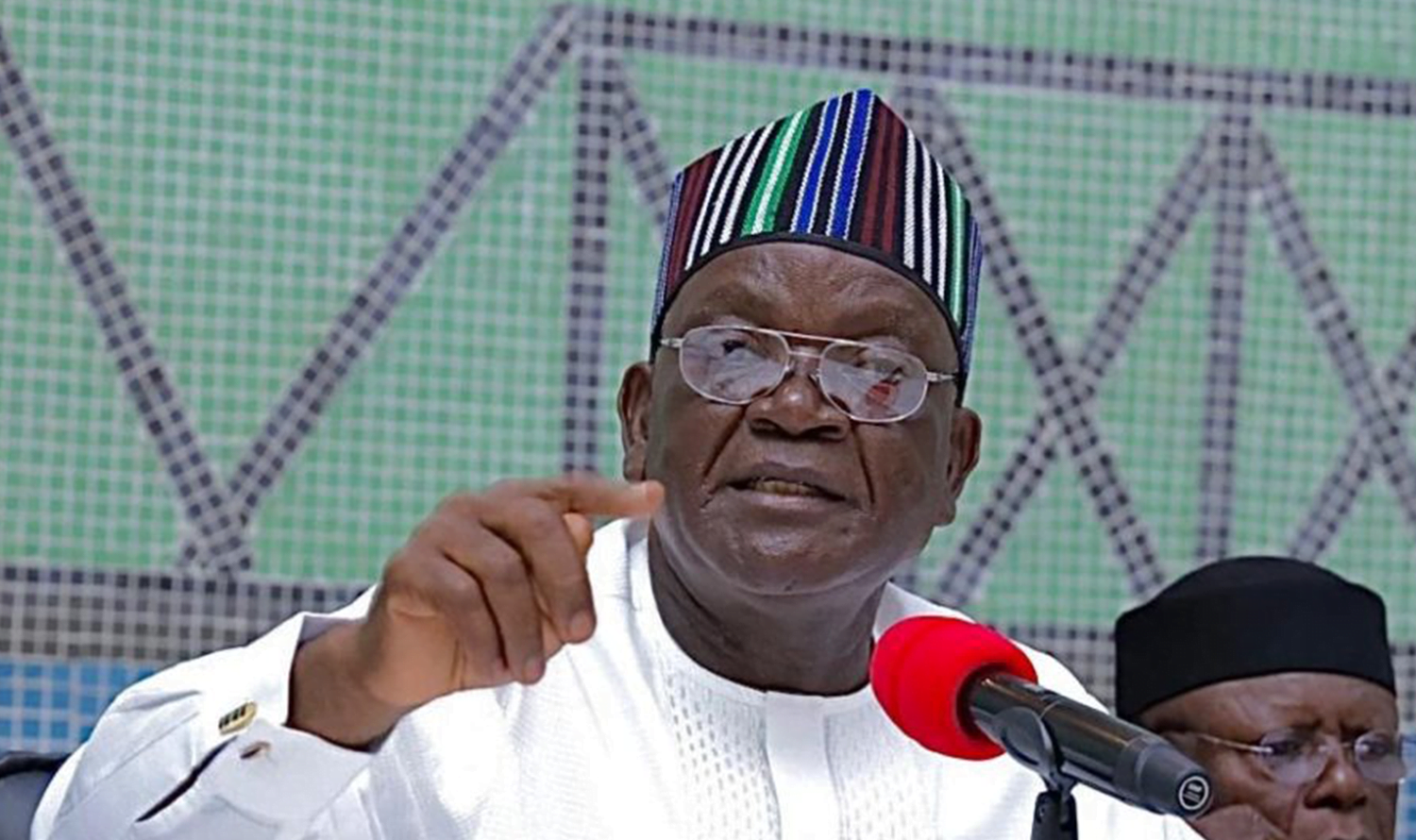 The Governor's reaction followed allegations against him by a group of Fulani elite led by the dethroned Emir of Kano, Lamido Sanusi saying that he was being targeted for elimination.
In his words, "My attention was drawn to a write-up signed by 52 personalities of Fulani extraction led by the deposed Emir of Kano, Lamido Sanusi in form of a letter to Mr President in which the group leveled all manner of accusations against me in a desperate attempt to set me up for hatred, vilification and attacks.
"The group, which refused to give itself a name, accused me of being responsible for the recent killing of some pastoralists at Akwanaja, Doma Local Government Area of Nasarawa State via a bomb attack. They tried to link the Benue State Livestock Guards with the killings, claiming that the pastoralists were bombed on their way from Benue to Nasarawa after they had retrieved their cattle.
"The group maliciously accused me of carrying out genocide against pastoralists. The dethroned Emir Sanusi did not stop at that. He made a video in Hausa in which he maligned me and called on all Fulanis to consider me as their enemy while urging those in Benue State to vote against me during the coming elections."
Governor Ortom said, "I consider these allegations and blackmail targeted at my person and the Government of Benue State as part of a grand conspiracy by enemies of the state to eliminate me. Since 2017 when we enacted the Open Grazing Prohibition and Ranches Establishment Law, I have escaped seven assassination attempts."
According to the Governor, "The recent utterances of some personalities such as Lamido Sanusi have revealed the true identities of those behind the sinister agenda to eliminate me. But my life is in the hands of God and only He can permit anything evil to come my way," he stated.
He emphasised that "Let me tell the dethroned Emir of Kano, Lamido Sanusi and his conspirators that I cannot be intimidated by any of them. I hold the mandate of Benue people and my allegiance is to my people in respect of the Constitution of the Federal Republic of Nigeria, which gives states as federating units, the power to enact laws for the good governance of their people."
He spoke further, "I must state categorically that the Benue State Government under my leadership has no hand in the Akwanaja incident. Linking me with the bomb attack in Doma, Nasarawa State is the most unfair thing anyone would do to me.
Read Also: Apc's downfall and Impending Death In Benue Self-Inflicted, Not PDP's Making
"How am I connected or responsible for what did not take place in my state? Akwanaja is in Doma local government area of Nasarawa State, so how do I account for what did not take place in my state? I am Chief Security Officer only in Benue State," Governor Ortom stated.
The Governor further stated that "Fulani herdsmen attacks on my people in the last couple of years have caused a devastating humanitarian crisis resulting in the killing of over 6,000 Benue people and the displacement of about two million others with many living in Internally Displaced Persons (IDP) camps. Our people have suffered the organized genocide masked in terrorism, not because they do not know their attackers.
"Benue people know those who are visiting them with unprovoked violence and killings, but as law-abiding citizens of Nigeria, we have chosen to sustain our belief in the conventional security agencies of this country. Now, the enemy has turned round to accuse our people of being the aggressors," he stressed.
According to the Governor, "It is public knowledge that right from the day the law came into effect, umbrella bodies of nomadic herders boldly came out with impunity and said they would never obey the law.
"They vowed to mobilize Fulanis across the West African sub-region to invade Benue State and stop implementation of the law. They actualized their threats on the eve of the 2018 New Year when they carried out simultaneous attacks on Guma and Logo local government areas killing 73 people whom we painfully gave a mass burial in Makurdi on January 11, 2018."