…Alia Barred From Condemning Herder Attacks
By Nelson Azenda
I saw a news story published online by The Dream Daily Newspaper which said that two APC governors from the North-West, Malam Nasir el-Rufai of Kaduna State and Governor Aminu Masari of Katsina State have been detailed by the Presidency and other enemies of Benue State to work for the emergence of the suspended priest called Hyacinth Alia as governor of the state.
I almost didn't believe the news but when I remembered Alia's visits and meetings with the two Fulani governors el-Rufai and Masari and the recent report that they sent N500 million to support his legal battles, I had no reason to doubt anymore.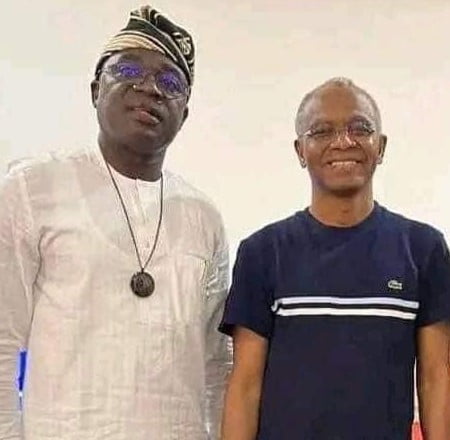 Benue State has for a long time been the target of Fulani oligarchs. They want to take the state and hand it to someone who will do their bidding. Governor Samuel Ortom has proven to be too 'stubborn' and uncompromising to the Fulani. That is why they have now seen an opportunity to cash in on the APC suspended priest to try to take the state and control it.
According to the online news report, "the APC leader in Benue North Central, Sen. George Akume, has received the marching order from the Presidency to wrestle Benue from Ortom and the PDP next year.
"The Presidency, Kaduna State Governor, Nasir Ahmad El-Rufai as well as Katsina State Governor, Aminu Masari are strongly behind Alia now."
Read Also: Emir of Lafia Scores Ortom high on Security, says his efforts paying off
Doubt this report at your peril. El-Ruafi, Masari and the other Fulani elements have warned Alia that if he wants to sustain their sponsorship, he should never condemn the herdsmen attacks in Benue State or even dare to promise that he will continue with the enforcement of the Open Grazing Prohibition and Ranches Establishment Law. That law is a thorn in the flesh of Fulani and they can't wait to see it repealed.
Those hyenas sponsored by Fulani interests will fail. Our state is not for mortgage. They tried to remove Gov Ortom in 2018 through an impeachment move but they failed. Alia has already lost the election even before 2023. He and Akume are some of the "useful idiots" in the hands of Fulani. They plan to carve out large spans of land and give to Fulani pastoralists to take over and occupy. Fulani people love the Benue valley because of its rich vegetation and mineral resources.
El-Rufai is not a good person. He hates Benue people. He has never hidden his hatred for Christians. His agenda in Benue is to make the state the home of Fulani from other parts of Nigeria and Alia has entered into an agreement with them to do exactly their bidding. They are sending huge sums of money to sponsor his campaign.
They thought that they could actualize the agenda when Ortom became Governor. That is why if you remember, at the beginning of Buhari's tenure, he was inviting Gov Ortom to accompany him on most of his travels, until the Benue State Governor noticed the evil intentions of the Fulani and jumped ship. Now they are trying again hoping that if they bring Alia, he is naive about their ways; he is not smart like Ortom, so they can succeed.
Benue people must rise to reject and resist Buhari's cronies El-Rufai and Masari from imposing a governor on the state. These people have evil intentions towards the people of the state. It is a Fulani agenda that has been pursued over the years.
* Azenda, a political affairs analyst writes from Makurdi.