Ex Akume Aide, Mkor Fumes Over Exclusion From Benue APC Campaign Committee
…Accuses Former Boss, Other Leaders Of Diverting Campaign Funds in 2019
…Threatens to Withdraw Support From Party
By Jakaya Unamtor, October 7th, 2022
A sacked Aide of Minister of Special Duties and Inter-Governmental Affairs, Senator George Akume, in the person of Donatus Aondona Mkor, has lashed out at his non inclusion in the proposed campaign committee of the All Progressives Congress (APC) in Benue State.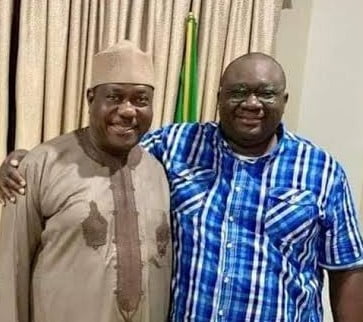 A list of the proposed APC campaign team in the state had surfaced on social media yesterday with many expressing surprise that the former Akume Aide who has been a vocal supporter of the party was not on the team.
But in a swift reaction, Mkor had in a statement claimed having been contacted for inclusion on the team but declined the offer so he may focus on his activities in a canvasser group known as Door to Door for Alia.
Yet in the same statement he warned those included on the state campaign team not to see their appointments as an opportunity for access to luxury and privileges.
He particularly made reference to the 2019 campaign period during which he accused leaders of the campaign in the state of diverting funds meant for prosecuting the campaigns to personal use.
Minister Akume as Leader of the APC in Benue State was believed to have been in charge of campaign funds in the state and many in APC had insinuated that the funds running into billions of naira were diverted to personal use.
Read Also: Fulani Agents El-Rufai And Masari Sponsoring Benue APC Candidate
Diversion of campaign funds in the Benue APC in 2019 was cited by many as the reason for the party's loss in the elections that year, and the accusation by Mkor is interpreted by many as being a veiled attack on his former boss.
Mkor who was sacked for incompetence from his role as a spokesman of sorts for Senator Akume earlier this year also in his statement threatened that should there be a repeat of what happened in 2019 he will never support APC again.