By Blessing Abosede
The cost of a litre of  premium motor spirit, popularly known as, patrol is now being sold at  N500 per in Bayelsa state.
This is as a result of the scarcity of fuel being experienced recently across the country.
Bayelsa state is one of the oil producing states in Nigeria.
There are reports that cost of transport and other commodities are have doubled in price thereby resulting to untold hardship.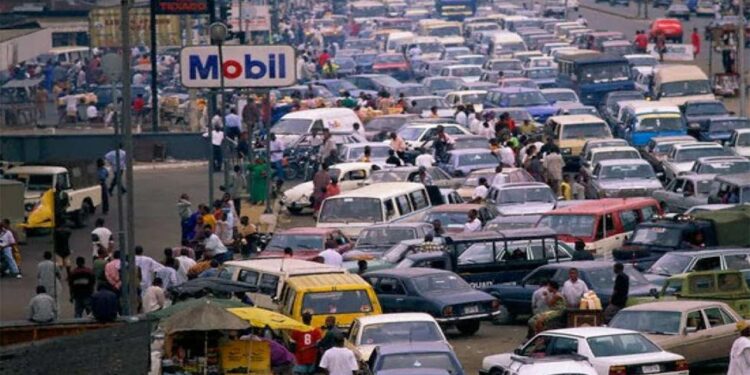 According to one of the residents in Bayelsa, who spoke to Newsflows and preferred to be called Mrs. Bola, said the scarcity and price hike of fuel in the state and across are taking a toll on businesses and making life unbearable.
She said the almost never-ending queues at the filling stations is pathetic, adding that if this situation continues, there will be more hardship as the festive seasons, Christmas and New Year, draw nearer.
Meanwhile, NNPC has assured Nigerians that the scarcity will soon end saying it has enough to serve the nation.
Executive Vice President, Downstream, NNPC Limited, Mr Adeyemi Adetunji in a statement said they have 2billion 2billion litres available.
The recent queues in Lagos are largely due to ongoing road infrastructure projects around Apapa and access road challenges in Lagos.
"The gridlock is easing out and NNPC Ltd has programmed vessels and trucks to unconstrained depots and massive load outs from depots to states are closely monitored," he said.
Adetunji said that Abuja was impacted by the challenges recorded in Lagos, adding that NNPC retail and key marketers had intensified dedicated loading into Abuja to restore normalcy.
Read Also: Qatar: This would've been Nigeria's world cup – Pinnick
"We want to reassure Nigerians that NNPC has sufficient products and we significantly increased product loading in selected depots and extended hours at strategic stations to ensure sufficiency nationwide.
"We are also working with industry stakeholders to ensure normalcy is returned as soon as possible,