Today, Monday January 6, 2023, commercial motorcyclists aslo known as Okada riders, in Makurdi, the Benue State capital took to the streets to protest the hike and scarcity of premium  motor spirit, PMS, known as fuel.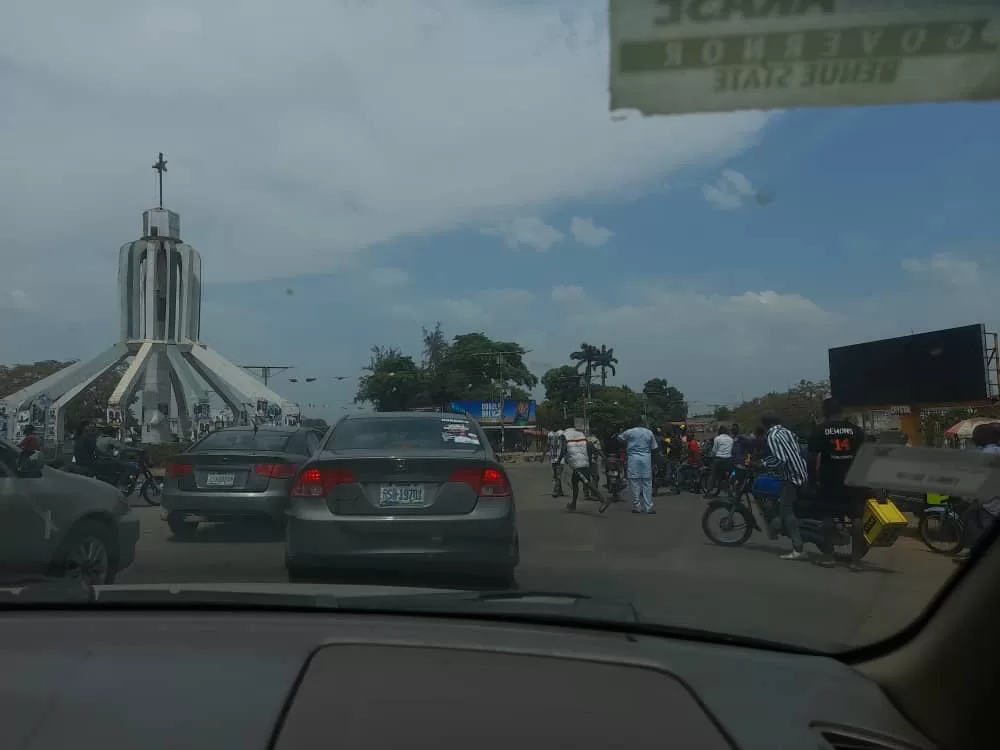 Fuel in Makurdi is selling from N400 to N450, a price the protesters consider as unbearable.
Also, the unavailability of the fuel product is part of the reasons why the  protest is taking place. Only fuel stations are dispnsing the product
The aggrieved commercial motorcyclists, moved round the the metropolis shutting down all filling stations selling fuel at high cost.
According to some of the commercial motorcyclists, the protest was to register their grievances and to draw the attention of relevant authorities to the plight of the masses.
Read Also: Since 2019 we graduated, no result, university students in Benue cry out
They say the new naira policy has not bettered the system and with fuel scarcity their only source of livelihood is threatened.

The angry  protesters  called on motorists to join them  as they push for the reduction in price and the availability of petrol in Makurdi.
This is the first protest in Makurdi against the rise and scarcity of the premium motor spirit, PMS, since the fuel rise in price  and  scarcity started.