Benue State Governor Reverend Father Hyacinth Alia  is suspected to be mobilizing  youths to insult opponents on social media .
This revelation is coming as the governor holds meeting with All Progressives Congress social media guys in government house today, August 5, 2023.
According to an inside source, the Governor had vowed not to deal with the APC social media boys saying they are not needed in any areas of governance, but as he faces continuous criticism on Facebook and other social media platforms, it has become necessary for him to recruit social media combatants to deflate the forces of the opposition party, particularly, the peoples Democratic Party, PDP in the state.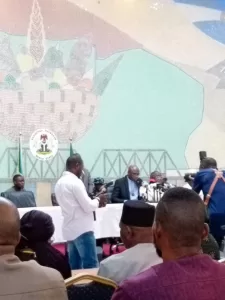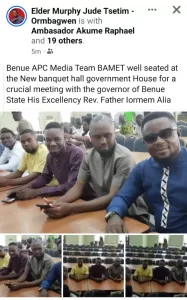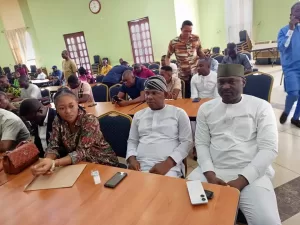 The meeting is for the governor to mend fences with the group of social media influencers he had refused to engage in the past.
Read Also : The Ogbanje Church of All Nations: Reviving Traditional Worship in Nnewi
Our source gathered that they social media guys will be mobilized with huge sum of money and mobile phones to get to work and launder his image regarding the wrong decisions he has taken and his motion-less governance which has not began anything to show seriousness.