Femi Kuti has said the candidate of the All Progressives Congress, APC, Bola Tinubu is too old to be Nigeria's president.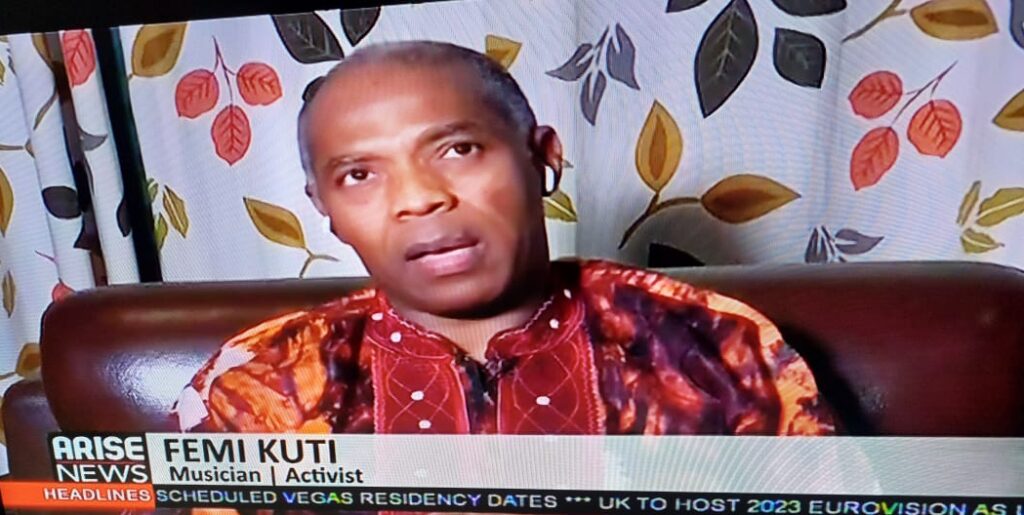 Kuti made this known when he featured on Arise discussion programme, Prime Time yesterday.
He was discussing the issues in Nigeria and the 2023 elections.
Although he could not speak about the presidential candidate, he said he has reservations about all of them.
He pointed out that the APC candidate is not fit to govern the country due to how old he has become.
However, Kuti assured that whoever emerged as the president of the country, he would be around the point out the ills and shortcomings of the government.
He said many  Nigerians have left the country because of the current state of things in the country where nothing is working but the administration cares about nothing to fix the rot.
Bola Ahmed Tinubu is running for the 2023  general election to take over from President Muhammadu Buhari whose tenure.
Days ago, Tinubu unveiled his running mate, former Governor of Borno State, Kashim Shettima making the APC ticket a Muslim-Muslim ticket which many Nigerians have criticised.