By Joe Nashima
I read one online report yesterday by a pseudo name called Terpase Iortuhwa who claimed that PDP in Benue State is begging the suspended priest Hyacinth Alia to pray for the governorship candidate of the party Titus Uba who is receiving treatment outside the state at the moment.
I was surprised to see that kind of report.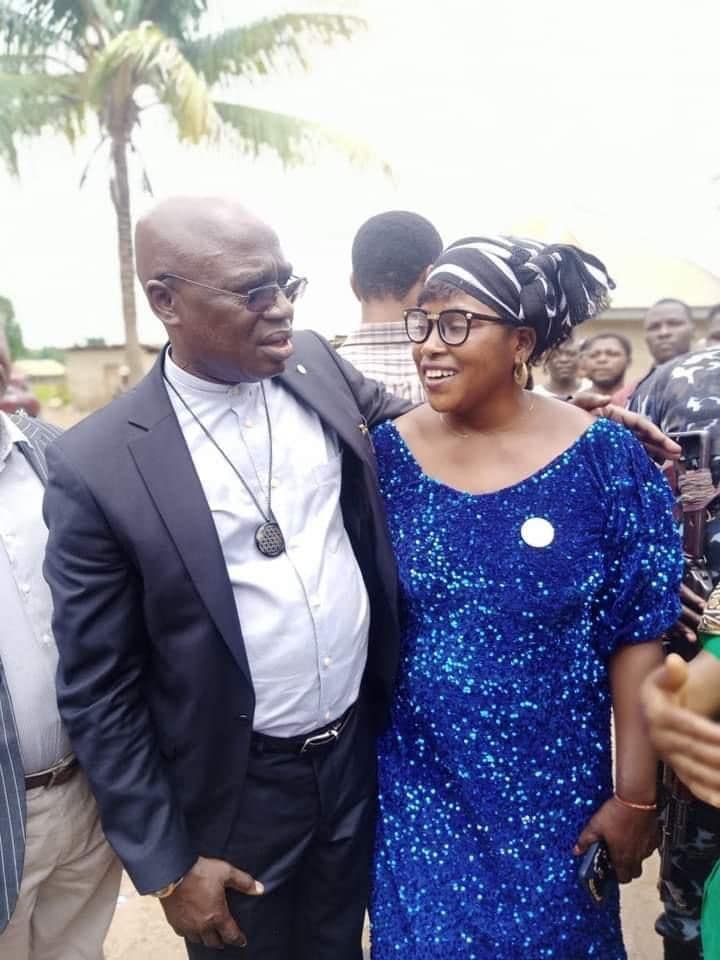 How can a sick person heal another person? Alia is the real sick man here. His sickness is yet to have a cure but Uba's condition is a temporary one and he will soon be back.
Alia has lived a life of lies. He deceived many people in the name of healing masses and sold salted water to exploit the poor and made millions to build mansions for himself and his many girlfriends. This is the same man who is today pretending that he is the messiah who can end poverty.
He lied to have healed people but since the 1990s when he began to conduct those "healing masses", no known person in Benue state has come out to say that he was sick but Alia cured him or her of the disease. What manner of healer is that? Fake preacher, fake healer. 419 man.
How could PDP have requested that Alia should pray for Uba when they know that the man is a fake man who has been suffering from HIV for some time now?
Benue people were only questioning if Alia has humanity in him at all. Uba, his opponent has been down with illness like any other human being but he has not cared to show sympathy or even called to wish him well. That was the point being made in that write-up by Samson Ochono which I read the other day. No one begged the fraudulent man to pray for Uba.
I pity those many children that Alia has with those women who are their mothers. Only God can help them to escape having the deadly disease that he has.
Alia repeatedly broke the law of celibacy which forbids priests from having sexual relationships. This man is dangerous. He will be ruthless with the finances of Benue state, if elected. If a man has no fear of the oath he took on the altar of God, why will he be afraid to squander public funds?
Read Also: Benue man Buys car for 3-year-old son for taking first position for three terms
Benue people be wise. Akume and his wife want to hoodwink you. They have entered into an agreement with Hon. Alia on how they can loot Benue's money.
Reject the promiscuous man and his sponsors Miyetti Allah!
* Joe Nash is reporting from Akpehe, Makurdi.