The death of the Roman catholic Emeritus Pope, Benedict XVI, has been announced. He died at the age of 95.
The  Vatican spokesperson Matteo Bruni said Benedict's body would lie in state Monday in St. Peter's Basilica, with a funeral to be held on January 5, 2023.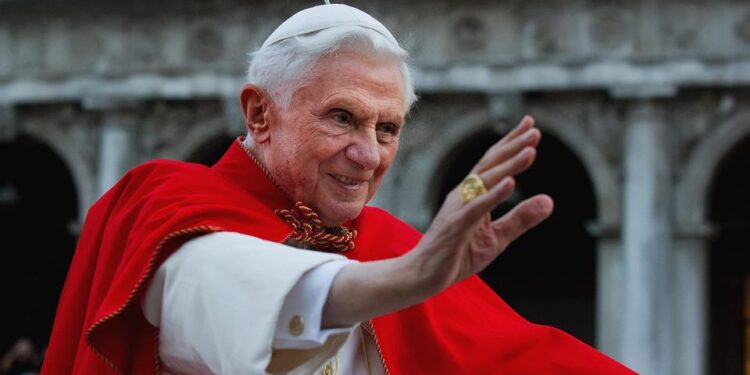 Benedict  was a German theologian who tried to reawaken Christianity in a secularised Europe but resigned the first pontiff in 600 years.
While world leaders mourn the former catholic pontiff, he would be remember on some of his famous qoutes on death, hope marriage.
Death
Quite soon, I shall find myself before the final judge of my life. Even though, as I look back on my long life, I can have great reason for fear and trembling, I am nonetheless of good cheer, for I trust firmly that the Lord is not only the just judge, but also the friend and brother who himself has already suffered for my shortcomings, and is thus also my advocate, my 'Paraclete.' In light of the hour of judgment, the grace of being a Christian becomes all the more clear to me. It grants me knowledge, and indeed friendship, with the judge of my life, and thus allows me to pass confidently through the dark door of death. In this regard, I am constantly reminded of what John tells us at the beginning of the Apocalypse: he sees the Son of Man in all his grandeur and falls at his feet as though dead. Yet He, placing his right hand on him, says to him: 'Do not be afraid! It is I…' (cf. Rev 1:12-17)
Read Also: Things Gov Ortom will not do as a Senator
Marriage
Marriage is linked to faith, but not in a general way. Marriage, as a union of faithful and indissoluble love, is based upon the grace that comes from the triune God, who in Christ loved us with a faithful love, even to the Cross.