The recent reportage by a faceless group using Saharareporters as a medium to malign the Executive Secretary of Tetfund, Architect Sonny Echono and his management, has again made turn around to apologize to the Executive Secretary and Tetfund at large over their malicious attack on the organization.
You will recall recently that a group of legal practitioners who identified themselves as Lawyers United Against Corruption (LUAC) were recently on rampage with an allegation of corruption against the Executive Secretary of TETFund, Arch. Sonny Echono. After much investigation, the group has declared as false the information on which they acted, stating that it was concocted and circulated by some unscrupulous individuals as part of their smear campaign to truncate his tenure for selfish gains.
In a letter of apology addressed to Echono, the group said their findings revealed that the TETFund boss is an accomplished technocrat who has recorded tremendous achievements within a short period of steering the ship of the Fund. Adding that his stewardship exemplifies transparency and excellence, they conceded to having generated smoke where there was no fire and pleaded his forgiveness.
The letter reads in part: "We therefore wish to sincerely apologize through this medium for any embarrassment, emotional trauma and mental stress our misguided position may have caused you. Rather than generate smoke where there is no fire, LUAC has chosen to support and collaborate with TETFUND under your leadership in any possible way to ensure that it delivers the core mandate of using funding alongside project management for the revitalisation, restoration and consolidation of tertiary education in Nigeria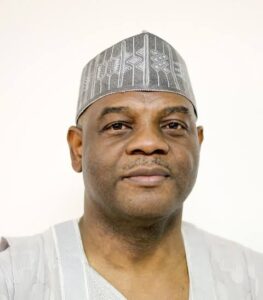 "The records we have gathered in the course of our investigation are glaring that you are an accomplished technocrat who has within a short period brought innovation, growth and transformation to TETFUND. Under your watch as Executive Secretary, TETFUND has initiated and implemented series of reforms to eliminate corruption, reduce delivery time of projects, prevent cost escalation and improve general efficiency in the discharge of the Fund's mandate.
Read Also: Why university of Lagos has increased Tuition fees 150 thousand
"We note particularly how during a public ceremony held by the National University Commission (NUC) on Tuesday, 9th May, 2022, you directed that the Vice Chancellors, Provosts and Rector's of tertiary institutions are to advertise and procure their projects through open, competitive bidding to achieve value for money. Little wonder, Nigerians from all walks of life are in one accord in their appraisal of your stewardship as one which exemplifies nothing but transparency and excellence.
"We have confidence that you are a go-getter and transformational leader who will take TETFUND to an enviable height. Let us add that LUAC will henceforth support you in all ramifications to sustain the patriotic service you are rendering to our fatherland."
Hassan Umar
Wrote from Minna.