Every year seventh of June, world food safety day is celebrated to raise awareness on the importance of food safety standards and practices to help people eat healthily and safely.
This year, the theme is 'Food standards save lives.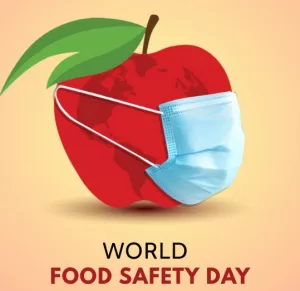 According to world Health Organisation, more than six hundred million people fall ill and four hundred and twenty thousand die every year from eating contaminated food.
Read Also: Outcry As Benue Govt Okays Launch Of Fulani Controlled Security Outfit In The State
Speaking on the theme, a food scientist, Davids Entonu, said Food standard are very important to us as they show us the quality and quantity of food we consume in order to stay healthy and safe when we eat. They also show the dietitians how to include food for people who are sick with the right type and right quantity in the treatment of their particular disease.