A Benue woman and a former council chairman of Okpokwu local government area, Honourable Julie Obetta, has rejected the appointment of the Benue State Governor, Hyacinth Alia to serve as special Assistant.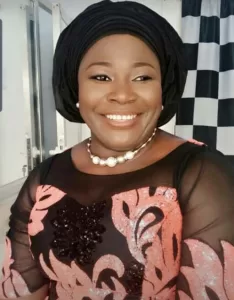 Mrs Obetta disclosed her rejection in a letter dated August 8, 2023 titled MY INDISPOSITION TO SERVE AS SPECIAL ASSISTANT, which was addressed to the state Governor,
She gave reason that she was indisposed to serve, but pledged to support the governor to succeed.
The letter reads: "Your Excellency is humbly requested to recall the press statement released on the 8th August 2023 by the press Secretary where you graciously appointed me to serve as one of your Special Assistants.
Read Also: Van Vicker secrets to lasting marriage
"This announcement confers on me deep sense of recognition and worthiness of this rare and privileged appointment, but regrettably, I am unavailable at the moment. I am aware sir that the public office is the political oxygen of the profession of the politicians and a deluge of office seekers shadowing His Excellency at the moment are enthusiastically waiting for this kind of announcement but I sincerely beg to be absolved for now.
"Permit me to reiterate that I remain an active member of our dear party and of course an ardent supporter of His Excellency's passionate drive to assuage the shackles of poverty, ignorance and infrastructural deficit that have bedeviled our state.
"Your Excellency Sir, my indisposition wouldn't have come to the public glare if I was contacted before the public announcement.
"Kindly accept my position in good fate. May God grant His Excellency the wisdom to steer the State aright."