By Tahav Agerzua
I met Terhemba Shija in 1978 when he was a staff of Radio Benue. He had completed secondary school education at Bristow Gboko the previous year. I wrote the West African School Certificate examination at Adikpo Comprehensive College, Adikpo in June, 1978 and thereafter came to Makurdi to look for a job which I found at the Ministry of Communication, Department of Posts and Telecommunication, as a clerical officer.
I lived off present day Amokachi Lane, Wurukum, which at the time was called school lane. Shija used to worship with the Gospel Church of Christ which held services in one of the classrooms at St Theresa's Primary School which is still on Amokachi Lane.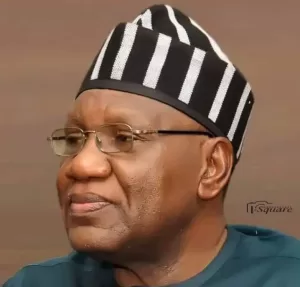 One evening I closed from work and was walking home when Shija stood by the roadside and invited me to the church fellowship. I obliged and enjoyed the service during which Pastor Benson Odogwu preached. But what I remember most vividly was the chorus "seek ye first the kingdom of God and his righteousness, all other things shall be added into you, allelu alleluia."
We used to fellowship together, and at his place of work his star was beginning to rise. Suddenly he left for higher education at the University of Calabar where he read English and Literary Studies. I also left for school at the University of Jos to read the same course.
Our paths crossed once again when after graduation in 1985 he was posted to Bauchi State for the National Youth Service Scheme and I was in the final year at the University. He invited me to spend a weekend with him during which he took me on sightseeing in Bauchi which included the newly built Zaranda Hotel. While at the University of Calabar Shija was elected National President of the National Union of Benue State Students, NUBESS.
By the way, Professor Shija and I were born a few days apart in November, 1960.
Our paths would cross so many other times in life.
For example, both of us sought to represent different constituencies at the House of Representatives, he, Vandeikya, and I, Ushongo, on the platform of the Social Democratic Party, SDP. He won the primaries and went on to win the election as well, while I lost at the primaries.
At the National Assembly Shija was not a distinguished member of the silent majority. He was conspicuous and vocal. I was then the News Editor of The Voice Newspaper and edited reports about some of his activities in the House including his conflict with the Speaker, Agunwa Anaekwe.
His colleagues at the House of Representatives who later gained national prominence include Rabiu Kwankwaso, Orji Uzor Kalu and Aldolfus Wabara. They became Governors, Senators, Ministers and Senate President.
Shija has also forged friendships with prominent Nigerians including Buba Marwa and former Gombe State Governor, Ibrahim Dankwambo, who he served as Director General of his Presidential Campaign.
Back in Benue State Shija served as the Governor's Speech Writer and Director of Benue State Liaison, Lagos.
Between 1998 and '99 he anchored Governor George Akume's
Governorship Campaign and thereafter served as a member of the Benue State Executive Council in the Akume administration in which I also served as Chief Press Secretary.
Professor Shija later anchored Governor Gabriel Suswam's re-election campaign successfully in 2007.
He has long gone past the current excitement and loud noise in the gallery about making someone Governor by hook or crook in 2023, mostly for pecuniary and self serving reasons.
It was after serving as Commissioner that Shija went back into academics and rose through the ranks to become a Professor.
He is a novelist, literary critic, biographer, and essayist of international repute.
At the home front Professor Shija is married to a renowned jurist and High Court Judge, the Hon Justice Theresa Shija.
Shija has had a long-standing history of participation in the governorship race that preceded the 2023 contest.
It would have been surprising with his pedigree as stated above, if he couldn't raise N50 million to purchase the All Progressives Congress governorship nomination form. I applaud his capacity to raise the funds.
But his explanation of why he entered into the current race and why he went to court after the purported nomination exercise as contained in a statement by his Campaign Organization thrills me the most.
"Perhaps it might be necessary for us to recall that the privilege and burden of representing the people was thrust upon Professor Terhemba Shija early in life when he was elected as a member of the House of Representatives on the platform of the Social Democratic Party, SDP, for Vandeikya Federal Constituency, in 1992.
He has entered the 2023 Governorship Race with cognate experience as a practical politician and democrat who also served as a member of the Benue State Executive Council where he acquired the requisite experience to deliver if given the mandate. His career in academics has further equipped him with ideas and connection with the youth who are the future.
Those like him who God, through the people, has given the privilege to participate in leadership and the political process also have the responsibility to promote the integrity of the system. They carry the burden to strengthen democracy so that it can attract the best and offer opportunities for the youths and credible people to invest in it.
There is no doubt that if allowed to strive, beneficiaries of impunity today will surely be its victims tomorrow hence it has become necessary that enduring democracy thrives in a trajectory that transcends the current participants on the scene."
Above quote excites me.
Moreover, the position of Benue State Governor transcends one local government area. Shija neither came from Jemgbagh nor Sankera when he was given roles to play in the administrations of sons of those areas.
Professor Shija, like some of us, dare not denigrate the judicial system in which our family members serve in the temple of justice. He also knows that the judiciary is part and parcel of the democratic process.
He cannot advocate a resort to self help let alone accept servitude to self appointed demigods, their accomplices, willing tools, or ignorant followers.
Read Also: We've not authorized deposit of N500, N1,000, says CBN
From the foregoing, I admire my long-standing friend and age-mate, Professor Terhemba Shija.
The judgement of the Supreme Court of Nigeria might serve human purposes as indeed supreme, but it is obviously not the final judgement.
"For God will bring every work into judgment, including every secret thing, whether good or evil," Eclesiastes 12:14.