Presidential candidate of the Labour Party, Peter Obi said he and his political party won the presidential election which took place on February 25, 2023.
Obi made this statement while addressing a press conference in Abuja on Thursday, March 2, 2023 in Abuja.
He said:  "We will explore all the legal and peaceful means to reclaim our mandate. We won the election. Datti and I are committed to the  mandate of Nigerians."
The Labour Party  presidential candidate has promised to challenge the process of the Saturday February 25th presidential election in the court to recover his stolen mandate from the All Progressives Congress, APC deliver on the mandate of the people.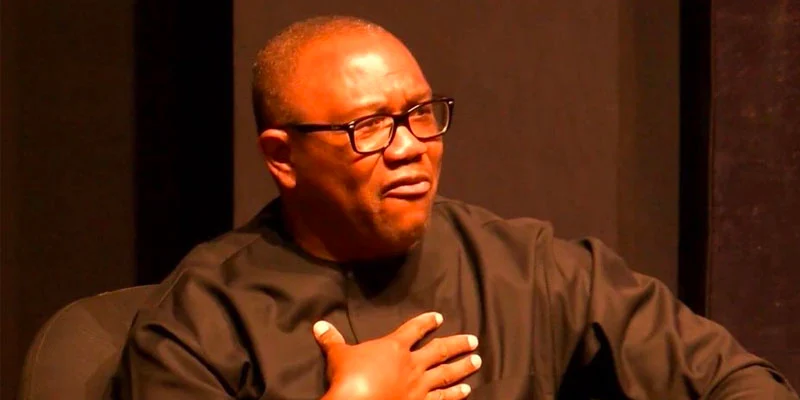 he said the results do not reflect the electoral wishes of the Nigerians who want the status quo disrupted.
The former Anambra Governor however could not tell how his party won the presidential election, but could only said does not  want to answer questions on his way to the court.
Recall that the Labour Party had previously criticized the Independent National Electoral Commission's (INEC) method of compiling the results of the Presidential and National Assembly Elections held last Saturday, stating that it would challenge the results in court.
The LP said that although it was more discerning in its strongholds, the majority of its members were systematically denied their rights across the nation.
Read Also: Benue: Herdsmen resume Killings A Day After Elections, volunteer guards commander and others killed
In a statement released by the party's national secretary, Alhaji Umar Farouk Ibrahim, on Sunday, the party claimed that while it had gained ground in most of Northern Nigeria with high vote totals, LP members had been purposefully barred from voting, violently driven from polling places, or had ballot papers and boxes destroyed and set ablaze in other areas.
"The delay by INEC to upload and announce results, especially where Labour Party, is already known to have taken lead, is also worrisome and we feel it is deliberate to anger our party and our supporters" he said.