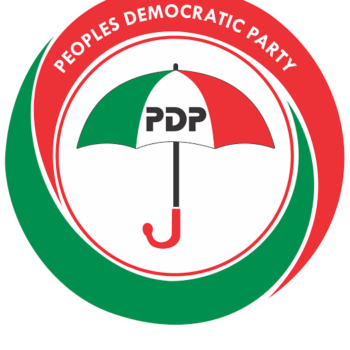 Thursday 19th October 2023.
The continued detention of Mr Bemgba Iortyom, the Publicity Secretary of Peoples Democratic Party in Benue State by the Department of State Services, DSS, is generating concerns within political circles in the state.
Iortyom was invited on Monday to the DSS office in Makurdi and has yet to regain his freedom at the time of filing this report.
His party the PDP had two days ago raised an alarm over the continuous detention of its spokesman by the DSS without giving an explanation.
Read Also: Revealed: How Gov. Alia's Media aide was sacked
As at Thursday afternoon (19th October, 2023), Mr Iortyom was yet to regain his freedom, as several visits to the DSS office by officials and members of the party to secure his release proved unsuccessful.
A principal officer of PDP who spoke on the condition of anonymity described the detention of Mr Iortyom as a flagrant violation of his fundamental human rights and urged the security agency to either charge him to court or release him, unconditionally.
The official said, as spokesman for the main opposition party in the state, Mr Iortyom should be allowed to carry out his statutory responsibilities without any form of intimidation and harassment and wondered why a law enforcement agency would choose to silence him.
More worrisome, according to him, is the fact that, all efforts by the party and Iyortyom's family to be availed with the reason for his arrest have failed even as his rights have been continuously violated by his continued incarceration since Monday of this week.
"The beauty of democracy is when the opposition is free to express its views on the actions and decisions of those in power so as to keep them on their feet to serve the people. We are however shocked and disappointed that in our state, we are witnessing high handedness by those in authority. They have not even deemed it necessary to give us an explanation concerning Bemgba's detention", the party official stated.
He further accused the Governor Hyacinth Alia administration of having a hand in the invitation, subsequent arrest and continued detention of Mr Iortyom and urged members of PDP and the general public to prevail on DSS to release him or charge him to a court of competent jurisdiction, if they feel that he has erred.