By Zaki Saakon Felix
"Some people are born great, some achieve greatness while others have greatness thrust upon them" -Williams Shakespeare.
The Speaker of the Benue State House of Assembly, Rt. Hon. Titus Uba is one of the very few gentlemen who have passed through these paths of achieving greatness as mentioned above.
He is gradually carving a niche for himself as a jinx breaker in Benue politics. The Speaker has become a political enigma and a record holder in his constituency.
As of today, he remains the only politician from the Kyan Constituency that has won the mandate of the people for a consecutive two-term in office back to back.
The unassuming and humble political leader holds another enviable record of being the first lawmaker from Kyan Constituency to be elected as Speaker of the House, a position he has so far enjoyed for over four years.
Ahead of the forthcoming 2023 general elections, it has become clear that Rt. Hon. Titus Uba, who is the Flag bearer of the Peoples Democratic Party, PDP for the 2023 Governorship election in Benue State is just a few months away to keep a date with another history in his political career as the next Governor of Benue State.
If he gets the mandate of the Benue people, that will be another record in his highly successful political career that began seven years ago when he won a seat at the Benue State House of Assembly to represent the Kyan State Constituency.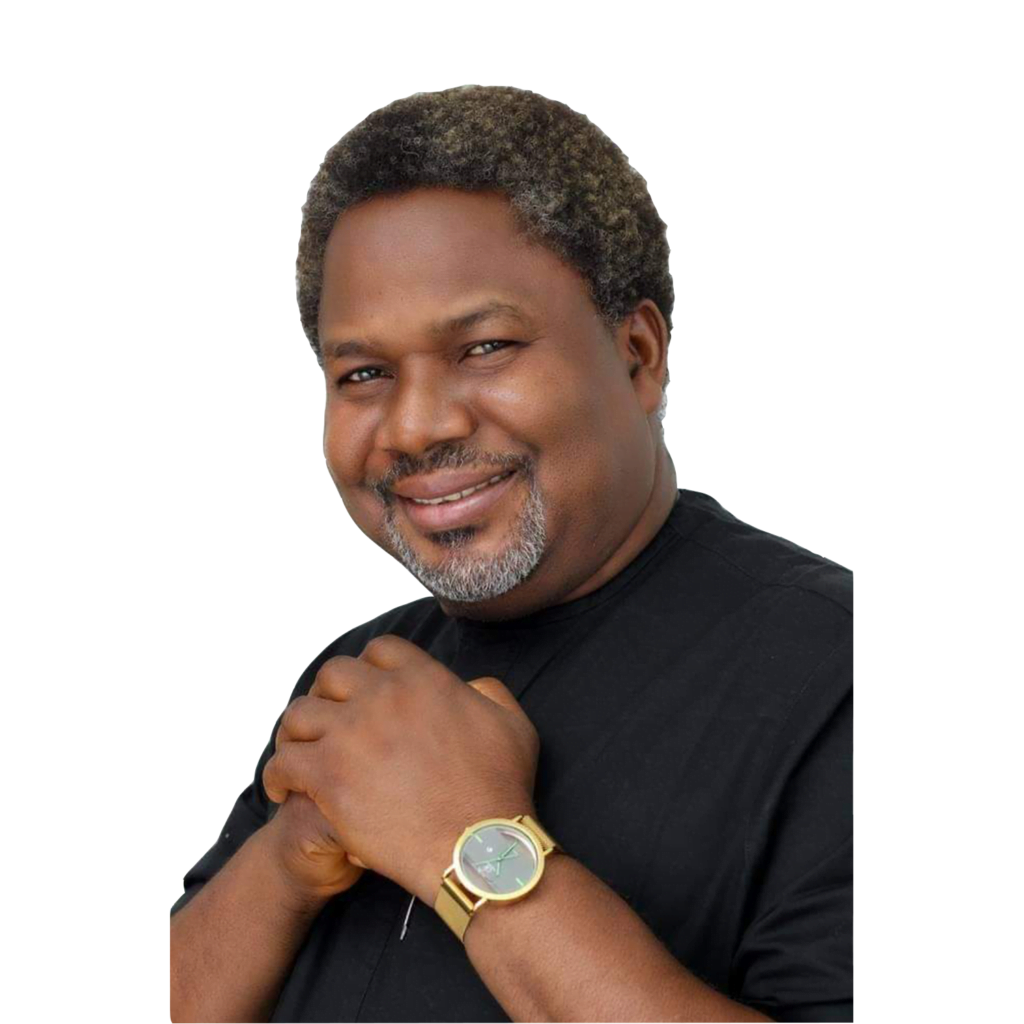 In the build-up to the 2023 general elections, he has another date with history as he is stepping up to test his strength and acceptability against candidates of other political parties, in his ambition to win the number one seat in Benue State.
Political analysts have observed that given his remarkable achievements in the last seven years as a lawmaker, Rt. Hon. Uba remains the man to beat in the forthcoming race.
True, his opponents may likely face a tall order in their attempts to beat him, given that he has built his formidable war chest and a large loyal support base within the entire state over the years.
Rt. Hon. Uba has been able to deliver dividends of democracy that have a direct bearing on the lives of his constituents, which include the electrification of Tse Kpamo, Tse Tyosula communities, Abutu Secondary School, Tse Usaka Villages cutting across Mgbagbam and Mbakyaha Council wards in Vandeikya LGA.
Others include Branch Akaazua Mueme Ihugh to Mbawuar Secondary School and Tse Muemue and adjoining villages all in Mbadede council ward which is ongoing.
The Speaker also drilled motorized boreholes at Tse Tyosula and Koti-Yough towns in Mbakyaha. He also drilled a borehole at NKST Gyu in Mbagbera Council Ward and has also distributed grinding machines to over 100 women in his constituency.
He has renovated a police station at Tse Mker, Vandeikya Local Government and has also distributed over 50 brand new Motorcycles to deserving constituents in addition to the usual Christmas and other yuletide packages to take care of stomach infrastructure.
Rt. Hon. Uba has also facilitated the construction/renovation of many primary schools in the Kyan constituency and Vandeikya local government at large in addition to a clinic project for the good people of Mbajor council ward located at Ingyor settlement area. he has as well facilitated the construction of a bridge across river Wacham in Mbakyaha council ward along Koti-Yough, Pev, Amadu Mbagbera Road.
In reaching out to the less privileged, the Honourable Speaker has severally visited the internally displaced persons of Fulani herdsmen attack at different IDP camps and the Mama Abayol orphanage home. He has also provided his people of Mbaaboho & Mbaachaku communities with relief materials to ease their plights during the crisis, the materials were 210 sleeping foams and a truck of rice.
Even as the speaker of the house, he has not forgotten about his primary responsibility of lawmaking as many bills are standing in his name.
In addition, the Ninth Benue State House of Assembly has left no stone unturned to ensure that the several bills they pass provide real solutions to issues confronting the state, estimated at fifty-three, some of which have been passed and assented to by the governor, while many others are still at various stages of development.
Rt. Hon. Uba, who is from a humble background, has also extended his philanthropic activities to individuals, and traditional and religious leaders in the entire state in the past seven years, to prove that his acts of benevolence is not restricted to the confines of his immediate constituency alone.
It is also on record that the number one lawmaker does not disrespect people irrespective of status; old or young. He loves other people just the same way he does himself. He is always ready to assist, not a self-centred, loving and caring politician. He uses the available resources at his disposal to better the lives of the common – man.
If you ask me, Rt. Hon. Titus Tyosula Uba Agan Ajo looks good enough to make history again in the forthcoming general elections given his antecedents and pedigree in the polity.