The Society of Women in Taxation (SWIT), Friday appreciated the sterling performance of the Chairman of the Benue Internal Revenue Service, BIRS, Chief(Mrs) Mimi Adzape-Orubibi.
The Women in Taxation made this known during a courtesy visit on the Executive Chairman of BIRS at the headquarters of the Board in Makurdi.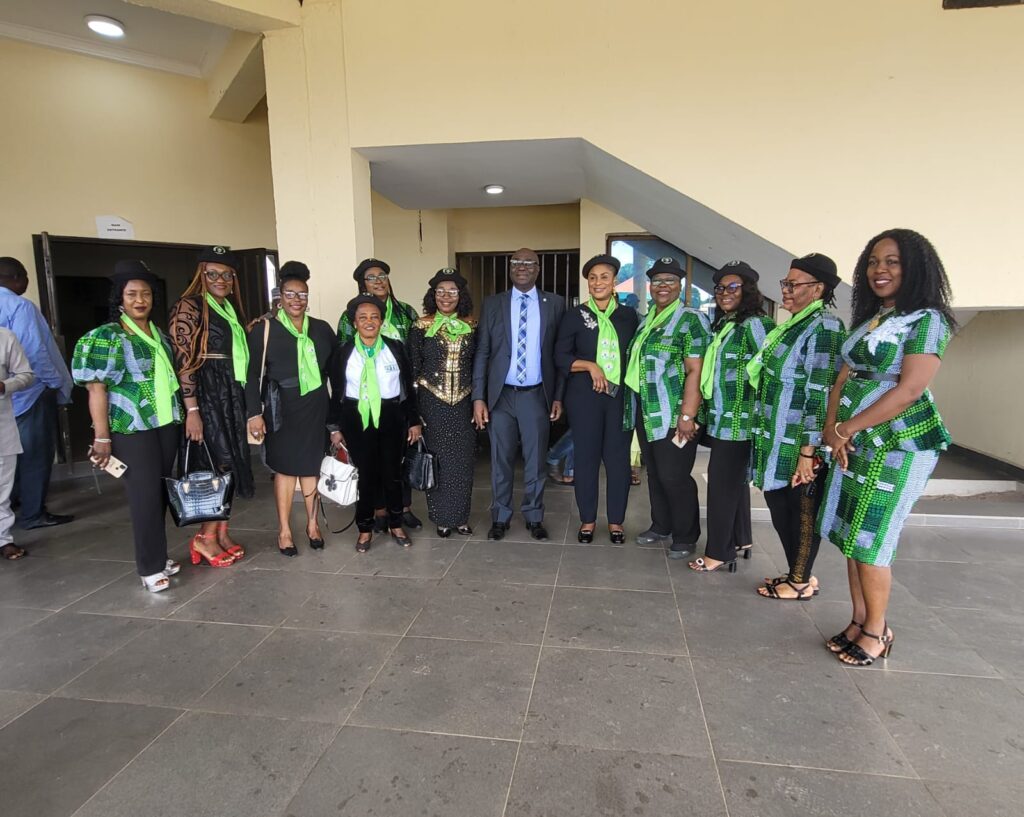 The visit of the delegation which is part of activities marking the inauguration and investiture of the pioneer coordinator and an executive committee was led by the Benue State Pioneer Coordinator, MDM . Shiva Rae M'ovul Kondoun.
Speaking during the visit, the President, Chartered Institute of Taxation of Nigeria, CITN, Mr Isaac Adesina Adedayo, who was represented by the Vice-President, Barr. Samuel Agbeluyi commended Mrs Orubibi for her giant strides at BIRS, adding that they were amazed by the level of automation of tax collection in Benue state.
Also speaking Dr Mrs Virginia Ude who represented the SWIT National Coordinator, Dr. Mrs. Abiola Akimula said the women were proud of the Chairman's sterling achievements in office so far, adding that "what a man can do, a woman can do better."
Read Also: NBC withdraws Silverbird, AIT, Raypower, others' licences
In her response, Mrs Orubibi appreciated the society of women in taxation for creating history in Benue state by coming together as a body and making sure that Benue women in taxation were also not left out by having a branch of SWIT Inaugurated officially in Benue as it has been done in other states.
She restated the commitment of the BIRS in ensuring efficiency in tax collection and administration in the state.
The Chairman also advocated for the introduction of taxation in secondary schools so as to have youths develop an interest in the profession, and also called on SWIT to organize quiz competitions in schools to teach them at an early stage what taxation is all about.
The Society of Women in Taxation (SWIT) is a body comprising female members of the chartered institute of Taxation of Nigeria (CITN ), with the objective of promoting the interest of women in tax policies.