The Presidential Candidate of the Labour Party, LP, Peter Obi has stated that his government will address security by looking at four parts.
Obi said he will solve security issues of the country by Reforming the sector, ensuring quick prosecution, enhanced coordination, uphold rule of law.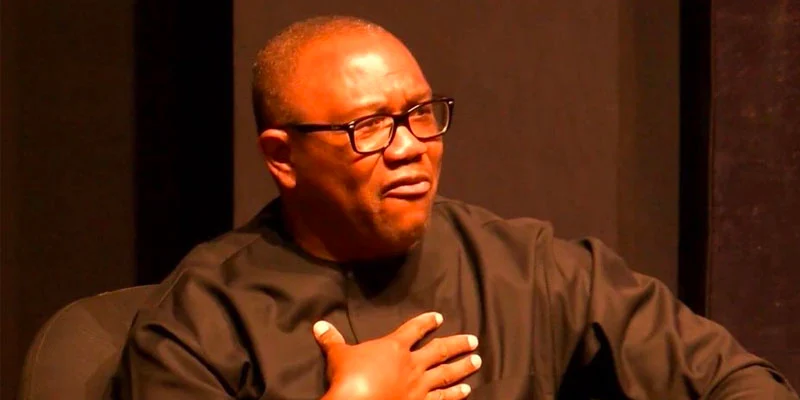 The Labour Party candidate made this statement in a tweet on August 4, 2022, titled "Let me offer my perspectives on security."
The tweet reads "A well trained and professional police officer will not engage police brutality. However, weak institutions tend to give rise to impunity. Police officers who abuse human rights or ordered liberties must be held accountable.
"We will embark on immediate and intrusive security sector reform and governance (SSRG).
"Relatedly, we must improve the functioning and effectiveness of the police by strengthening their civilian oversight as well as increasing their strength, materiel, financial allocation and enhanced professional training.
"Our national policing strength must be relative to our national population and meet global standards. We will desist from using Nigerian military for purely civilian police duties.
Read Also: Zam Traded Loyalty to Akume for Ortom's SUBEB Job – Benue PDP Scribe
"The relevant security institutions and agencies exist. The supporting national security-enabling documents and strategies also exist. The problem is with policy coherence, coordination and implementation.
"There is, for instance, no lead agency for counter-terrorism or counter-insurgency. That will change under my Presidency.
"We will tweak the security architecture, by offering each arm or agency lead in areas where they have comparative advantage.
"Security will be in 4 parts: reforming the security sector, with particular emphasis on re-focusing the military on external threats and border protection and police on internal security threats and law enforcement; swift prosecution of criminals, bandits and terrorists; enhanced coordination among security agencies; and upholding the rule of law."