The Chairman Board of Trustees (BoT) of the Peoples Democratic Party (PDP), Senator Walid Jibrin, has resigned.
He tendered his resignation at the 97th BoT meeting of the party on Thursday in Abuja.
Jibrin stated that the decision to resign became necessary to ensure the PDP presidential candidate, former Vice President, Atiku Abubakar, emerges victorious in the 2023 general elections
He expressed confidence in the victory of Atiku and was hopeful that he would be considered for a bigger position if Atiku Abubakar wins.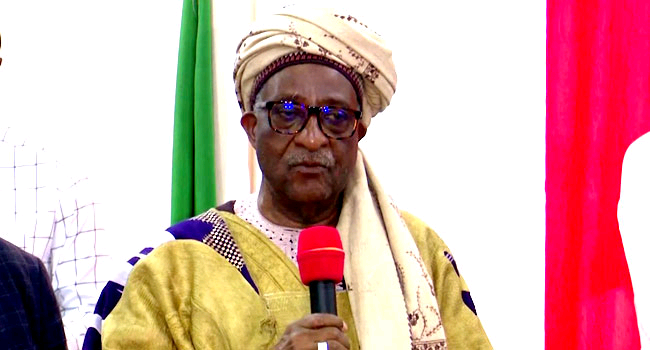 Jibrin said all the they, members of the Peoples Democratic Party, PDP want is for Atiku to become the president of Nigeria and they would do anything possible for his victory.
Read Also: Alia's Attack on Ortom And Former Benue Governors Unfortunate – Akase
PDP BoT chair resigns, Wabara takes over
"I took this decision based on what I said in the past. I said that all we want to make sure of is that Atiku Abubakar becomes the President by all means, and that is why I sincerely decided to step down from the BoT. I discussed this with the candidate and he agreed with me. I am sure if the party wins, I will be given a bigger position," he said.
Meanwhile, former Senate President, Adolphus Wabara, has been named acting Chairman, of the party's BoT.
Prior to his appointment, Wabara, was the Secretary of the PDP BoT.