He is very young. He is just 37 years, but he is also one of the most revered monarchs in Nigeria today. He does not preside over a very large group, but the ancestry stool he sits on, oozes influence and prestige.
That was why his recent coronation generated the wide attention it got within and without ! Since then, dignitaries of all hues go to pay homages to him on daily basis.
As the town of Warri and its environs basted in cultural displays, expectedly for the rites to welcome a new Olu last month, all eyes were on Prince Tsola Emiko, who has now taken the moniker as Itsekiri tradition demands, Ogiame Atuwatse III. That day Emiko was to be crowned Olu of warri and he definitely had to make an inaugural speech, to talk to his people for the first time. Perhaps it was due to his age and the circumstances of his emergence that made many eager to hear him!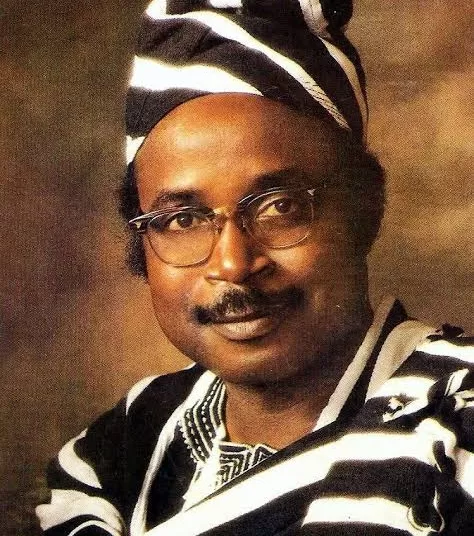 He did something strange. Before he delved into the nitty-gritty of his speech, revealing his mission and offering appreciation, the Olu started his speech by REVERSING a 55 year curse that his grandfather, Wilson Gbesimi Emiko, the Olu Erejuwa II, and Uku Akpolokpolo, Oba Akenzua II of Benin, had placed on Itsekiri land and Nigeria over an alleged injustice meted out on the former.
What was this curse? What was the injustice? In the 1960s, during the First Republic, the Eastern Region was dominated by the NCNC just as the Western Region was dominated by AG. But being of a Yoruba heritage, Olu Erejuwa II led majority of the Itsekiris to vote for the AG against NCNC. This didn't go down well with some prominent Itsekiti politicians who were in NCNC and eventually won the region.
Read Also: 100 Days: PDP knocks Governor Alia, describes him worst in governance
They therefore banished the Olu to Benin City. Which made him and the Oba, to place a curse on Itsekiri Land.
"As the spiritual, cultural, political, and traditional ruler of this land, I, Ogiame Atuwatse III, the 21st Olu of Warri, the first son of Olu Atuwatse II, the grandson of and direct descendant of Olu Erejuwa II who was offended on this throne, hereby, reverse the curse placed over this land" , he said.
Before he was elected as the first democratically elected governor of Benue State in 1979, Aper Aku was very experienced. He was not just one of the first graduates in Tivland, but he had toiled as a teacher, an administator and a council chairman. He was tested and passed well as a man of character.
From 1979-1983 that he was on the throne, he did everything possible to lead the state that had many challenges since it was just three years old then . But What was the response from the subjects for the MODEST efforts and achievements of Aku ? Daily insults, lies , misinformation and defamation by both the high and low of the population.
When the military finally struck on 31st December, 1983 and overthrew the regime of Aku, the people rejoiced. Good riddance, they shouted. The military administrator(I think , a Tiv man) who took over from him , went to Aku's village a packed everything he saw back to Makurdi! That was the peak of the humiliation that Aku received for serving his people.
Aku ran to Cameroon, but then later returned, he was arrested and put in the cell. He was later imprisoned for governing Benue State, but later released but shortly after he died.
Strong Tiv men of the political class didn't stop there. They refused that the state government would not give Aku a STATE BURIAL. So it was. Even as the first elected state governor, Aku wasn't given a state burial.
Today after many years, people have very good and only good things to say about Aku. But I think maybe in anger as he generation deliberately refused to see his achievements, but rather scorned him, Aku might have cursed us, our then leaders and our parents.
Because since the days of Aku, all any man gets when he becomes the governor of Benue are insults! The insults only stop when you leave the office.
Maybe, the children of Aku will also have to reverse the "curse" so that we begin to engage our leaders in constructive criticisms. I said, Maybe.
By Iorliam GA Shija
5/9/2021