By Edward Shagba
A Gboko High Court has convicted and sentenced to death by hanging one Mr Benjamin Ihom for the murder of Mrs Ruth Mbachilin, a housewife.
The convict killed the deceased at Mbajir village in Tarka Local Government area of Benue State in April 2021.
Delivering the judgement Friday on the suit filed by the Benue State Government against the convict, the trial judge, Justice JM Ayua condemned the behaviour of the convict, whom she stated terminated the life of the victim prematurely, denying the family happiness and support through her yams business.
During the trial, Director of Public Prosecution, Peter Ukende, called two witnesses; the husband of the deceased, Mr. James Mbachilin and a police officer, Peter Ejaka to prove the case.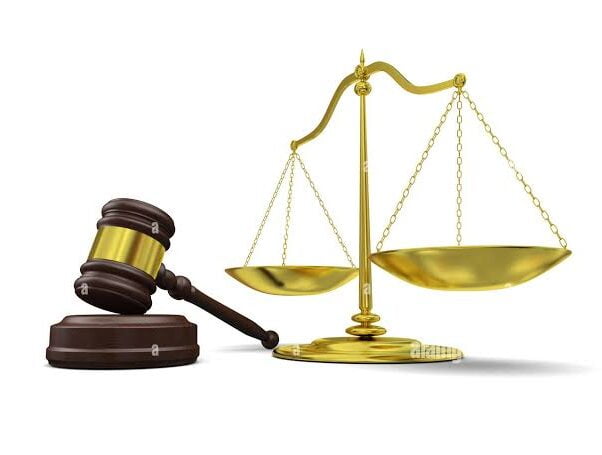 While the convict who pleaded not guilty testified alone, the trial judge said it was an afterthought and that the accused was lying before the court.
Director of Public Prosecution, Benue State Ministry of Justice, Peter Ukende expressed satisfaction with the judgement and commended the judiciary for serving justice, which he said was one of the sound judgements in recent times since the criminal justice law of Benue, 2019.
Read Also: Son of former Senate President Mark is dead
Defence Counsel, Timothy Amaatimin said he will contact his principal on the next line of action.
The husband of the deceased, James Mbachilin, commended the judiciary for ensuring justice for his wife.
Recall that the news of the incident concerning the discovery of the corpse of a dead woman under mysterious circumstances surfaced in April 2021
The court's hearing revealed that the convict had on April 7, 2021, deceived the victim that he had yams for sale and lured her to his place in Mbajir, Tarka local government area, for business, where he killed her for resisting his sexual advances.
In fear of the consequences of his action, the convict tied the corpse and dumped it in a nearby well.
The corpse was later discovered a week after the incident.