Fire has gutted a residence and shops off Calabar street at High-level in Makurdi, the Benue State Capital.
At the point of filing this report, the cause of the inferno is yet to be known, but possible causes could be an electrical fault or an act of negligence by an occupant.
Meanwhile, men of the Federal Fire service were seen trying to put off the fire. They came with two firefighting trucks to save the situation.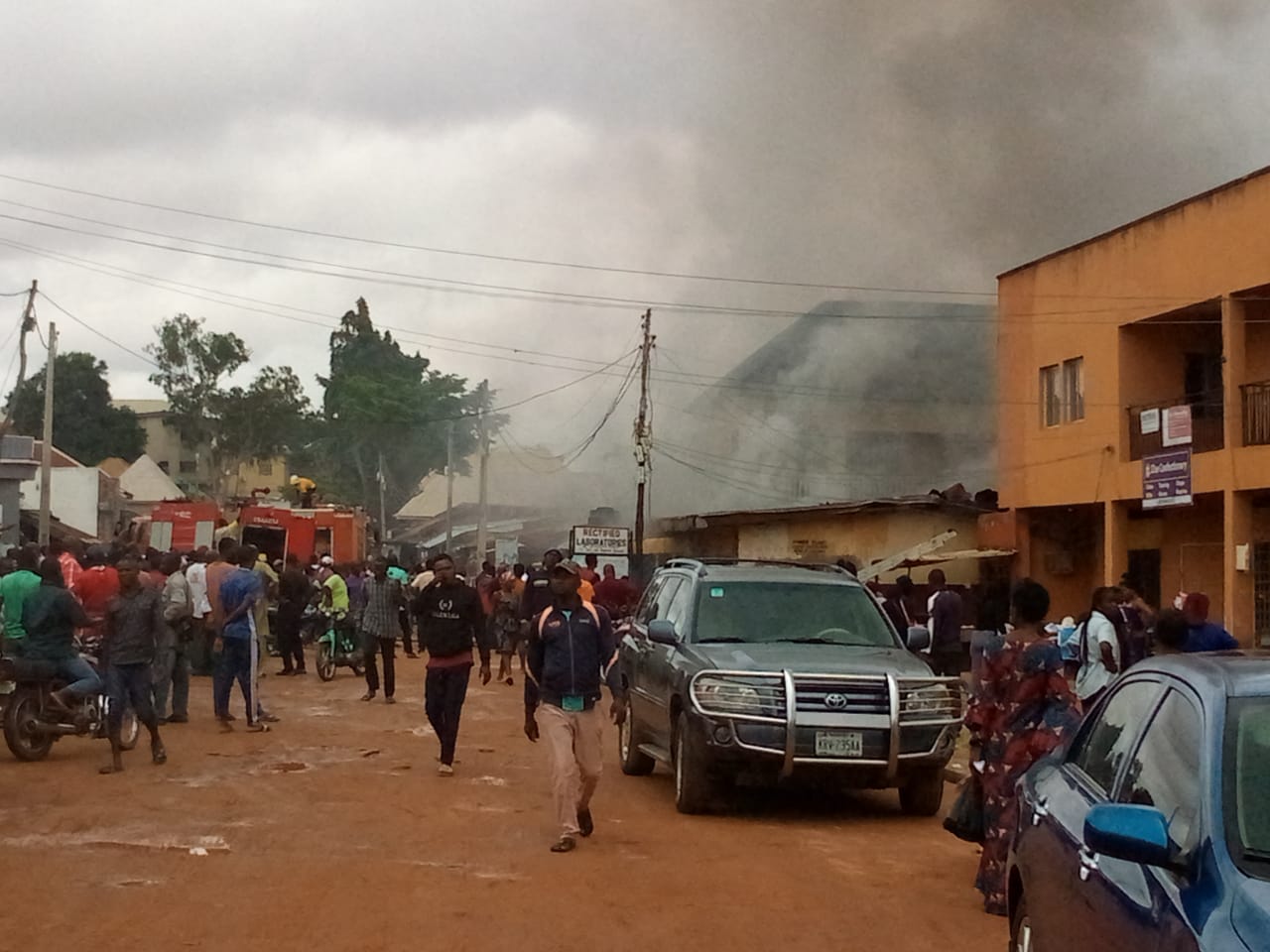 While firefighters were able to put the inferno, properties worth millions at the residence and those shops attached to it had already been destroyed by the fire.
Read Also: Foods to keep away from after 40 years of age
To help save the situation further, passersby and neighbours also helped in removing some items that were not touched by the inferno in the residence and the shops for safety.
Find the video of the inferno incident below.
While Fire outbreaks may easily occur, they can possibly be avoided, if all precautionary steps are strictly adhered to, also, engaging professional electrical technicians in running most of the electrical appliances in our homes and facilities will drastically or inevitably reduce inferno outbreaks.