A Makurdi High Court has sacked Doctor Iyorchia Ayu as National Chairman of the Peoples Democratic Party.
The court on Friday ruled that Ayu can no longer hold office as the national chairman of the Peoples Democratic Party, PDP, having lost membership of the party in his Igyorov Council Ward of Gboko Local Government Area of Benue State.
The plaintiff, a member of the PDP in Benue State, Engr. Conrad Terhide Utaan had dragged Doctor Ayu to court after his Igyorov Ward executive committee suspended him from the party.
In his suit Engr Utaan, sought the court to declare Doctor Ayu as unfit and unqualified to hold the office of the national chairman of the PDP, by virtue of his suspension from his council ward.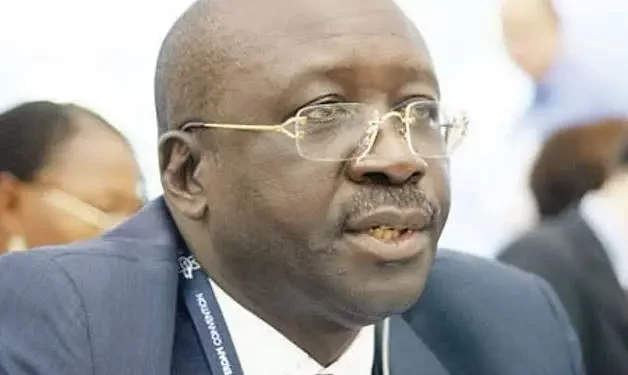 However, Ayu's counsel J.J Usman, SAN, filed preliminary objections to the suit and questioned the jurisdiction of the court to entertain the suit, but his preliminary objections were dismissed.
In his judgment, Chief Judge of Benue State, Justice Maurice Ikpambese, held that by virtue of Article Eight, section nine, of the constitution of the PDP, Doctor Ayu ceased to be a member of the Peoples Democratic Party, PDP, with his failure to pay his subscription and membership fee.
On the claim that the ward executive committee of the party cannot discipline a member of the National Executive Committee, NEC, Justice Ikpambese held that, going by the provisions of Article forty-six section one, of the PDP Constitution, the ward executives of the PDP have the powers to discipline a member of the NEC of the party.
Read Also: Ortom: The Senator Nigeria Has Missed
The Judge further stated that since Ayu did not show proof of his membership subscription fee payment, and did not challenge his suspension before any organ of the party or before any court, he left the court with the impression that he has consented to his suspension by his ward executive committee.