Governor Samuel Ortom's commissioner for housing and urban development, Chief Ekpe Ogbu who was kidnapped few days ago has been released according to report.
However the report did not state whether the commissioner was released alongside the other two victims or whether any ransom was paid for his release.
It is reported that that the Commissioner regained freedom from his kidnappers at about 4:45pm Tuesday afternoon.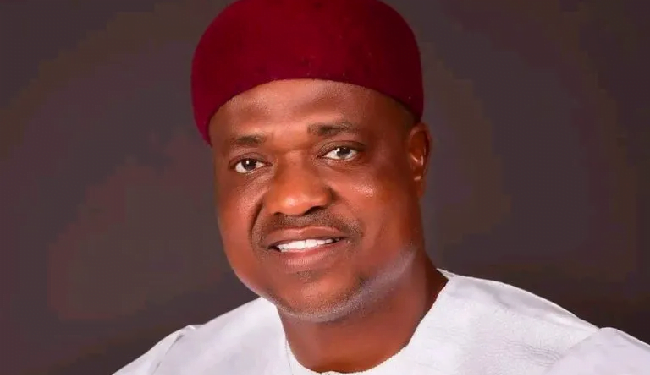 Ogbu he was kidnapped on Sunday at around 4 pm on Sunday,  at the dreaded Adankari Junction on the Otukpo-Ado Road after he attended a Church programme, where Senator Abba Moro, representing Benue South Senatorial district, dedicated his newly inaugurated Campaign Council to God at St. Augustine Catholic Church, Otukpo.
The Adankari Junction is known for many kidnapping activities recently. It is reported that at least three kidnapping  instances  have occurred there. Consequently, residents of the area are now living in fear
Read Also:  Ortom, Seyi, Ugwuanyi, Ikpeazu, are men you can always trust – Gov Wike
The previous kidnapping incidents that took place at the Adankari Junction  include that of a Roman catholic priest of Otukpo Diocese, a professor from Benue State University, and an elected official from Otobi. Reports from those abductors being freed, have said the abductors were armed herdsmen terrorizing the residents and commuters.