Nwankwo T. Nwaezeigwe, PhD, DD
Odogwu of Ibusa
Research Fellow@Exile, Institute of African Studies, University of Nigeria, Nsukka
International Coordinator, Nigerian Diaspora Council for Defence of Democracy
Email: [email protected]
What is happening with the people of Benue State? What is happening with the brave men of Tivland, Idomaland, the Jukun and other historical ethnic groups of valor? What is happening to the great warriors and scions of the Great Kwororofa Empire who were never conquered by Fulani jihadists; who effectively put the great Kanem-Borno Empire in all historic time check and marched courageously on the ancient city of Kano?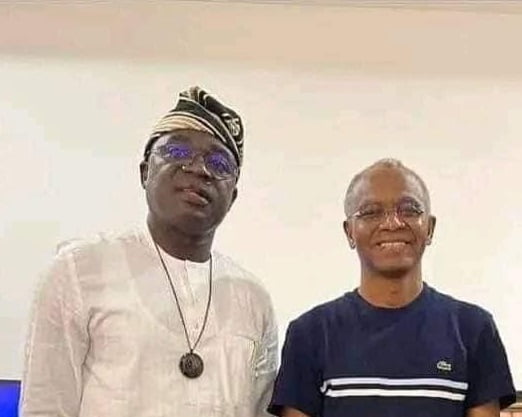 I mean the descendants of those who confronted British colonial adventurers headlong with unequalled bravery, fought the first and second world wars with distinguished courage; the tribes of the best gunners of the Nigerian armed forces. I mean the sons and daughters of the fearsome Tiv Rioters of the first republic that stood firm against Ahmadu Bello's unrivalled islamization impunity. Why are Fulani strangers rampaging in your ancestral land with unchallengeable impunity, raping and killing your people, and devastating your golden arable land? Brave men of spoken valor, the home of best commanders and infantry of the Nigerian armed forces! Even the Fulani cannot allow their cows to be slaughtered the way your people are being slaughtered by the same Fulani.
The Eggon of the neighboring Nasarawa State used their Ombatse to permanently resolve this Fulani blood-letting impunity and today they are no longer in the news. This explained why the same Fulani were afraid to point accusing fingers at the Eggon for the bombing of Fulani herdsmen in their State, but rather transferred the vile accusation to your most dynamic Governor Samuel Ortom. For how long shall the people of Benue State continue to shed rivers of tears caused by unending rivers of the blood of their innocent citizens?
"Those who cannot remember the past are condemned to repeat it." So wrote George Santayana in 1905. The recent attack of Fulani herdsmen on the people of Benue State in which over 50 people were killed in Adam, Iyarinwa, Abambe Ityuluv, Waya Boagundu, Agura Ayaga and Azege communities in Turan Council Ward of Kwande Local Government Area clearly proves that the Fulani can never be friends of the people of Benue State; bearing in mind that this was coming after Benue State had voted massively for a Muslim-Muslim Presidential candidate.
Baring all allegations of rigging, could it be said that the people of Benue State lack a sense of history or could it be said they were celebrating the blood of their defenceless and innocent kinsmen slaughtered by Fulani herdsmen over the years, when they voted for APC in the last Presidential and National Assembly elections?
Read Also: Banks now paying Nigerians with old N500, N1000 Notes
This is the question Nigerian Christians are asking the people of Benue State—a State with approximately ninety-nine percent Christian population and which has suffered the heinous crime of genocide in the hands of killer-Fulani herdsmen more than any State of the Federation with the exception of Southern Kaduna. Did the people of Benue State so quickly forget the February 2016 Agatu Local Government Area slaughter of over 500 defenceless villagers by the Fulani herdsmen and over six thousand others since Muhammadu Buhari came to power, as noted by the most dynamic Governor of the State Samuel Ortom?
Did the people of Benue State realize that in none of these killings did the Federal Government led by Major General Muhammadu Buhari or any prominent Fulani political leader express grief or any grave concern much more initiating any proactive action aimed at bringing the killers who are widely known, before the court of law? Yet Benue State has such political men of timbre and caliber as George Akume, Austin Agada, Audu Ogbe and Reverend Father Hyacinth Alia in the ruling APC. How best can these men of questionable patriotism be described except as shameless lackeys of their Fulani killers who chose a morsel of bread from their Philistine enemies in place of the innocent blood of their people?
The only known political contribution attracted by these men of quisling of character collaboration with President Muhammadu Buhari and agents of Sokoto Caliphate to subvert the administration of Samuel Ortom by withholding the necessary fund accruing to the State in order to render him unable to pay the salaries of Benue State workers and execute meaningful projects for his people.
What was Governor Samuel Ortom's sin if one may ask? Was it not the enactment of the anti-grazing law to protect his people and preserve their ancestral arable land against marauding Fulani herdsmen? Yet some indigenes of Benue State in their shameless Satanic imagination would join their Fulani killers to mock the rigging of last Senatorial election against their Governor; a man who has more than any previous Governor of the State suffered untold vilifications for standing up against those who slaughter his people with impunity. Indeed God has a lot to judge among his people.
Well, we the Christians of other parts of Nigeria still maintain that Benue State is not a Fulani State. It is a State owned and ancestrally inhabited by indigenous ethnic groups of Nigeria. The aborigines of Benue State are the Tiv, Idoma and Igede as majority ethnic groups, and Jukun, Igbo, Atyap and Etulo as minority ethnic groups. Any other ethnic group claiming any portion of the State for grazing rights or whatsoever is an intruder and must be treated as such. The Fulani have no customary, traditional, historical and political rights in the geo-political space of Benue State.
It is shameful to hear from the Fulani patron-organization Miyetti Allah that the 100 million Naira provided by Governor Nasir el-Rufai of Kaduna State and Governor Masari of Katsina State for the conduct of the APC Gubernatorial party primary that brought Father Hyacinth Alia as the APC Governorship candidate was indeed provided by the organization. What this means is that those who are slaughtering the people of Benue State including Roman Catholic Priests are indeed the ones sponsoring their next Governor, a Roman Catholic Priest for that matter, if eventually they succeed in rigging him into office as they did in the last Presidential election. How then can the people of Benue State explain this embarrassing scenario in which Father Hyacinth Alia who has often presided over requiem Mass for most of those slaughtered by Fulani herdsmen turned out to be the tool of this Fulani-inspired political escapade?
But the issue of Father Alia's political ambition does not rest with his vile concubinage with those who massacre his people with the intent of seizing their ancestral land. He is a Priest of questionable spiritual integrity and this readily explains why the leadership of Roman Catholic Church in Benue State dissociated itself from his political ambition.
Most questionable of this man's vocation as an ordained priest of God is his illicit fathering of six children from six different women against his oath of celibacy. Yet this same man of God runs a spiritual healing adoration ministry with thousands of unsuspecting indigenes of the State caged with his vile hypnotism. Is it not ridiculous that this same man in contesting to lead his people as their Governor through Amalekites Philistines Congress (APC)?
However, one is not surprised that the godfather of Father Hyacinth Alia is no other person than Senator George Akume, a man with no visible landmark as his achievement as Governor of Benue State for eight years rather a man noted for his mercenary political escapades in the service of Sokoto Caliphate. With an insatiable taste of profligacy, Akume's sponsorship of Father Alia is likened to an armed robber sponsoring a fellow armed robber for the position of a Bank Manager. Think of what will become of such bank if they eventually succeed.
Most striking is that Reverend Father Hyacinth Alia is a man of insatiable worldliness founded on primitive accumulation through devious extortion of his unsuspecting followers. Between him and his illicit wealth lies a wilderness devoid of selfless sacrifice to humanity in line with his calling as a Roman Catholic Priest. All his tales of philanthropy and assistance to the poor are mere cock and bull stories concocted in recent times for the purpose of deceiving his people.
Think of these two examples: Father Ejike Mbaka of the Adoration Ministry, Enugu might be a con-man Priest with interest in business and politics, but he has some proven elements of philanthropy with the resources generated from his ministry and businesses. The same applies to Reverend Father James Seamus Hunter who even as a foreign Priest devoted his services to establishing schools in Benue State. But this is not the case with Reverend Father Hyacinth Alia whose claim of philanthropy lacks substance and proof. The only philanthropy associated with him is a number of houses built for his known and unknown girlfriends and other stocks of assets assembled for his six illegitimate children. Benue State people shine your eyes! A vote father Alia is a vote for APC; and a vote for APC is a vote for your Fulani killers, which is equivalent to Children of Israel voting for Amalekites and Philistines to lord over them for life.