Director, New Media of the APC Presidential Campaign Council, Fani-Kayode has called for the immediate arrest of the vice presidential candidate of the Labour party, Senator Yusuf Ahmeh Datti for spreading fake news.
The former Aviation Mininster made  this call on his tweeter handle @realFFK.
He made reference to the post allegedly posted by Datti tweeter handle where it the claimed that the presidential candidate of the Labour party won the recently concluded elections.
While he attached the screenshot of the tweet, he described Datti as a monkey who wants to destabilize the country Nigeria.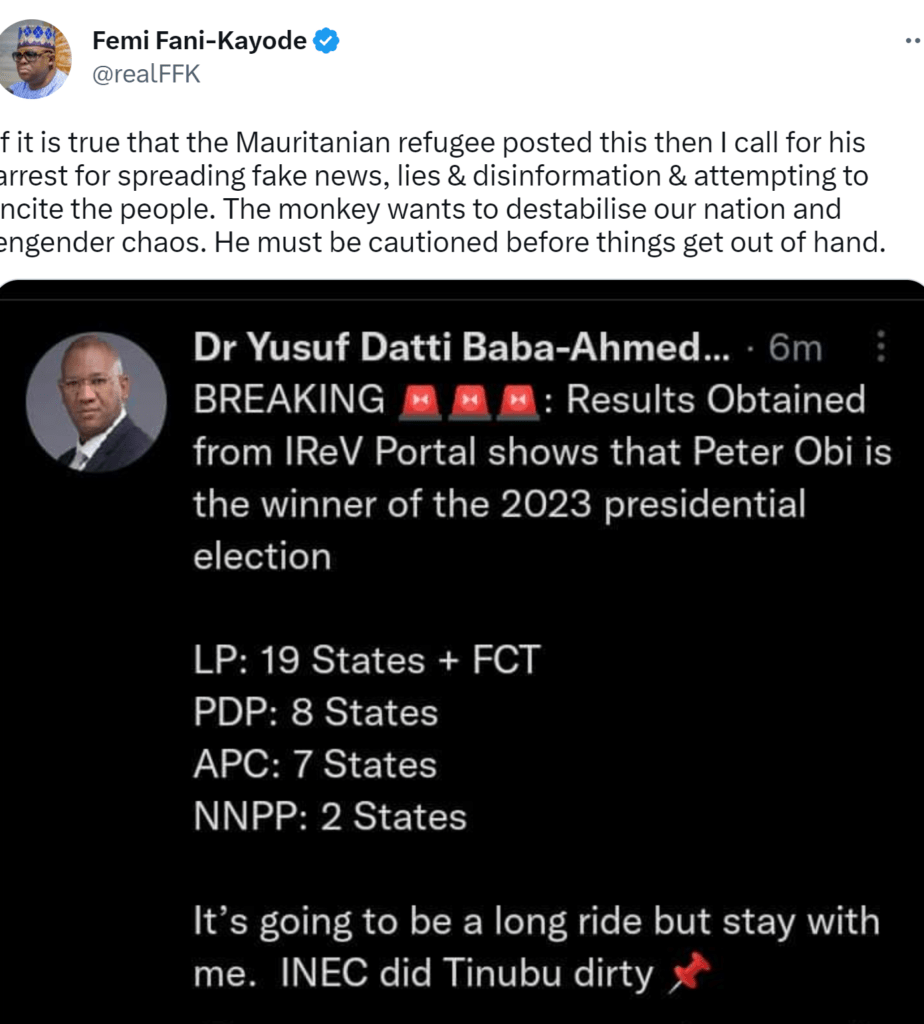 He said Datti's claim that Obi won the election is false, and fake news and an attempt to incite the people to cause riot in the country.
Read Also: Benue will reject Fulani sponsored governorship candidate – group
He tweeted: "If it is true that the Mauritanian refugee posted this then I call for his arrest for spreading fake news, lies & disinformation & attempting to incite the people. The monkey wants to destabilise our nation and engender chaos. He must be cautioned before things get out of hand."
According to the tweet, which Fani-kayode claimed Datti made, Peter Obi won 19 states including the Federal Capital Territory, while  the All Progressives Congress, APC, 7,  the peoples Democratic Party, PDP, 8 states, while the New Nigeria People's Party, NNPP, won 2 states.