By Jacob Msonga
Above meaning of All Progressives Congress, APC is true as it applies to the case of Benue State. If you are wondering what I mean, do not worry; I will soon satisfy your curiosity.
George Akume, a two-time Governor of Benue State, three-time Senator and now the Minister of Special Duties and Intergovernmental Affairs is the leader of the All Progressives Congress in Benue State. He literally owns the party in the state.
Akume decides what happens in APC as far as Benue is concerned. APC is only about Akume and his family. He appoints and removes anyone he feels like appointing and removing. The only thing he couldn't stop from happening was when he wanted to return to the Senate in 2019 but failed. The people of Zone B said a resounding NO to him and he lost the senate bid.
As the 2023 elections are approaching, Akume has positioned his family members and stooges with the hope that they can win some of the elections to enable him remain relevant after Buhari's tenure when he will be jobless.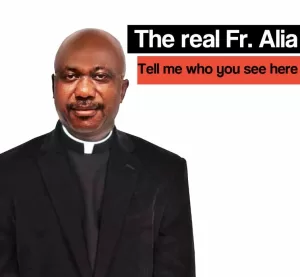 Now let's take a glance at just a few of the names Akume has positioned to win for him:
Hyacinth Alia
This is Regina Akume's 'friend' and "church son". The former first lady singlehandedly brought Alia and made her husband to accept him. Knowing that if left to face heavyweights like Chief Barnabas Gemade, Kaase Aondoakaa (SAN), Rt. Hon. Herman Hembe, Prof. Terhemba Shija etc, Akume and his wife quickly brought the idea of direct primaries so they could recruit miscreants and thugs to "vote" for Alia. They thought they succeeded but that was just the beginning of their restlessness. They murdered sleep and now Akume, Regina and Alia can no longer sleep. The APC in Benue State faces the danger of not fielding a candidate for the 2023 governorship election.
Sam Ode
This one is Akume's blood relation. He is a nephew of the minister. The APC in Benue South is very angry with Akume for denying the people of Apa/Agatu the chance to produce a governorship running mate. Akume insisted that it must be Sam Ode, his nephew. He wants to eat his cake and have it.
Titus Zam
This one is like a thug and houseboy to the Akume family. For Zam, it is anything that Akume wants that he does. When he was Adviser for Bureau of local government and chieftaincy affairs, the bureau became an ATM for Akume and his wife. Now, the two want to push Zam to ridicule. They asked him to contest for Senate, knowing that he stands no chance in the race. But that's the damage that greed can do. Akume saw no other prominent son of MINDA to be given the senate ticket. He said it must be his stooge Zam.
Read Also: Blame Yourselves not Fulani Herders, Alia Tells Benue people
Regina Akume
After twelve years in the Senate, Akume now wants his wife to go to the House of Representatives. He saw no other son or daughter of Mbakor to vie for the seat. It is a personal (family) business. After the husband, it is the turn of the wife.
Now you know why APC means Akume's Personal Company. If you don't want to contribute to Akume's political empire with a sustained hold on Benue's resources, then, reject APC during the coming elections!