By Barrister Kamo Sende
A manifesto should authoritatively speak to logic and set a plan for action, not convey traditional gossip, vain glories and lofty aspirations.
Alia begins his Manifesto by tracing the history of Benue State (albeit with unnecessary details) and his biography with that of his deputy conspicuously missing.
In listing his achievements, Alia cites the structure at St. Thomas Anum as a testament to his infrastructural capabilities and references readers to the Catholic University structures in Vandeikya as his effort at development.
But that is not the worst of Alia's misplacements. In discussing the approach to security, Alia refers to the Open Grazing prohibition and Ranches Establishment Law 2017 as the Anti open grazing Law — giving credence to the fact that the law is indeed anti open grazing and nothing more. He proceeded to list his approach to solving the security problem in Benue with no deviation from how Governor Ortom has managed it – signaling that he would be doing no different – never mind that his campaign has been hinged on condemning Ortom's path of governance.
At a time when Local Government autonomy is in discourse, Alia alludes to his ensurance (not encouragement ) of women inclusion at State and otherwise autonomous local government levels.
On power generation, Alia claims that he would generate electricity by harnessing waste to energy or hydro power. The operating word "or", caters to the logic that with a few months to go, Alia is still hazarding with the idea of paths to take. He is not sure if power generation will come from waste or hydro and has nothing on that subject save the excitement of opinion.
Lost for words on housing, Alia briefly alludes to strengthening BENGIS for effective service delivery. It leaves to gap what Alia can do to strengthen the Benue geographical information systems to aid service delivery and how that seeming "strengthening" will impact a Government housing scheme.
The ICT pillar falls below expectation for even a permanent secretary. It almost beggars belief that a Governorship candidate has set up for discourse, e-files and documents in ministries in his manifesto.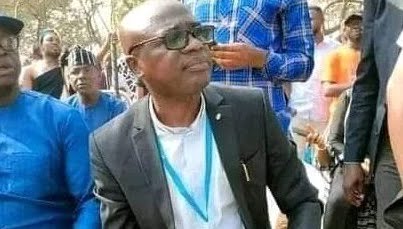 The discussion on ICT, I imagine, should have focused on building a digital economy wholly by training our teeming youth to harness the possibilities in AI, blockchain and Robotics for the development of our state.
Alia's document paid no mind to SME's, post -harvest losses and the possibility of a markets board to handle them as well as the very burning issue of Local Government autonomy.
Nothing in the disappointment I endured through the pages of Alia's manifesto prepared me for his opinion on Justice administration and Legislature vide page 53.
At a time when discussions are focused on the independence of the Judiciary, Alia promises not just to arrogate to himself the powers of the head the judiciary, he has gone further to claim authority on reforming the judiciary to accommodate ADR and take reformative steps in the Judiciary – in a democracy. One wonders the fate of the independence of the judiciary and the Legislature under Alia.
But it must be said for posterity's sake; the judiciary is not Alia's or any of his executive – aspiring comrades to reform.
The only campaign focus of any executive should be total independence for the judiciary as stated in our grund norm and nothing more. Alia and his comrades must identify the extent of his powers now and stimy any future conflict between the independent arms of Government.
On the whole, Alia's popularity was his Achilles' heel in drafting this document. He was too careful to say what needs to be heard and fell to the trap of capturing more social media sentiments than reality.
In pandering to social acceptance, Alia's manifesto sits with corruption as a twin horseman of democratic apocalypse in Benue. I am minded to believe that it is not his wish to do wrong. I hope that document, like others, serves no purpose beyond prose for the literati pre-election and that if he wins, he will by some miracle find his foot — and if not, may 2027 present better options.
Read Also: Manifesto Theft: Tender apology to Akase or we meet in court, group tells Alia
The manifesto – a strategic development plan for a better Benue – is a curation of littered social media sentiments with no depth or plausible utility and sits far behind Akume's BAP, Suswam's OBOF and Ortom's OCVNB.
But Alia must be forgiven.
It is not for his promise of standard leadership that he has built a support base. It is for the excitement of protest and the hope of hygiene in Governance – the assurance of the latter drawn from his ordination as a priest in the order of Melchizedek; a part he did not forget to mention in his Manifesto.
I will mention in passing that aesthetics are important to an interesting read. Alia's document is aesthetically displeasing and has on pages 26 – 28 especially, a different font style, raising a rebuttable presumption that the ideas were copied and pasted from various sources and not harmonized.
In better circumstances of leadership, I would say Alia's manifesto puts him below the threshold of those to be considered for office.
— Kamo Sende writes from Makurdi.