…Akume Kicks Over Guber Candidate's Underhand Deals
By Peter Ahenakaa
The disputed governorship candidate of All Progressives Congress, APC in Benue state Hon. Hyacinth Alia has again met with some northern governors in his desperation to become the state governor by all means.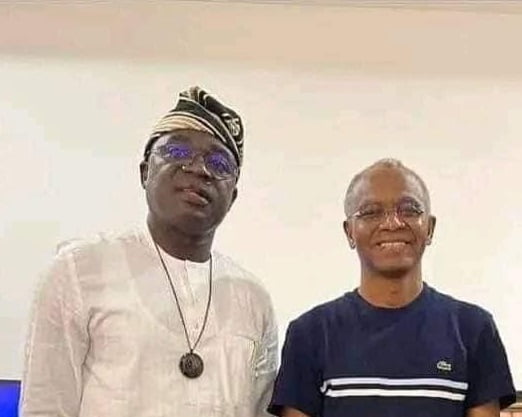 Some northern governors who are serving the Fulani agenda to take over the land of Benue have been mobilizing funds for Alia's campaign. The deal is that in the event he wins the 2023 election, he will repeal the open grazing prohibition and ranches establishment law of Benue state and grant free access to Fulani to occupy and graze their animals.
Some months ago, Alia entered into an agreement with some of the governors and other elite in Kaduna who gave him strict conditions to accept and get their financial support. He agreed to all the terms and conditions. Miyetti Allah groups are key to the deal. They in fact initiated the move and met with Alia whom they took to the governor of Kaduna state.
The first tranche of support – N500 million that the three governors released was sent through the Lida of APC in Benue state who refused to give all the money to Alia. The development nearly caused a major disagreement between the suspended priest and his benefactor on one hand and his wife on the other hand.
The latest news is that Alia a few days ago, secretly visited Borno and Katsina states to get further financial muscle to push his court cases and campaigns. From there, he moved to Kano and reluctantly decided to call Lida to inform him that he was in Kano. According to reliable sources, Lida flared on the phone with Alia and blasted him in very strong terms. He described the controversial candidate as a traitor and ingrate who wants to shortchange him and make big money from people he Lida introduced him to.
Read Also: Ortom, Seyi, Ugwuanyi, Ikpeazu, are men you can always trust – Gov Wike 
One thing that must not be mistaken here is that Alia is on a mission that can cause Benue a lot of anguish if he wins the election next year. The good thing is that he will be rejected. The people he is romancing now are enemies of the state who want to take the land and give to their kinsmen coming in from Mali, Chad, Niger etc. As long as he makes more money for himself through the deadly deal, the interest of the state does not matter to him.
The people of Benue state must reject the impending evil. That randy priest cannot be trusted. He is selfish, arrogant and without any good intention for the state.
* Ahenakaa writes from Agedam in Gboko.