Benue Youth Forum has described Pita Agbese Agbese as an Idle Professor Surviving on Meal Tickets.
The group in it reply signed by the its president, Terrence Kuanum, Agbese has taken a self-destructive hired job in his attempts to criticize Governor Samuel Ortom and Speaker Titus Uba.
The statement reads: "We read one laughable piece from a certain Pita Agbese who claimed to be reacting to our press release calling him to order for making some unsavoury remarks against Governor Samuel Ortom and Governorship candidate of the Peoples Democratic Party, PDP in Benue state, Rt. Hon. Titus Uba.
"The sadist was clever by half as he resorted to throwing up mundane issues of grammar and spellings, rather than attending to the substance of our reaction to his shameless write-up.
"Ironically, the same man who deviated from the issue on ground and veered off into talking about grammar and spellings himself committed terrible grammatical errors that should not be associated with a man who says he is a professor.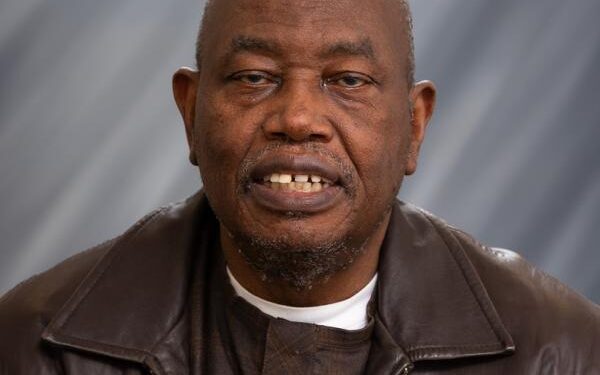 "The Benue Youth Forum would not waste time harping on the drab and unintelligent, yet dodgy issues raised by the failed professor who is clearly out of touch with reality in Benue.
"That the cyber thug of a man acknowledged that the official media handlers of Governor Ortom have been ignoring him is enough confirmation that he is not really important. But he needs to be told who he is.
"We are aware that anyone employed as a teacher or researcher in any University in the United States is called a professor. Even the rank known as graduate assistant in Nigeria is called professor in the US. So Agbese cannot deceive anybody by saying he has been a professor for over thirty-years.
"We have surfed the net and libraries of universities home and abroad, yet nothing points to any academic work carried out by the Facebook professor.
"His failure to address the posers in our press release further amplifies the fact that Agbese is naive, and a hireling of the All Progressives Congress and the sponsors of the persistent mayhem in Benue state. His job description is to sustain social media attacks on Governor Ortom in order to distract him. He has never written even a one paragraph piece on the glaring failures of the APC administration at the centre. He risks losing his meal ticket, if he dares criticize the Buhari government and its mindless agents in Benue state.
"That he feigned ignorance of the fact that the Benue Youth Forum has been in the forefront of fighting for the cause of the Benue people who have been victims of incessant killings by Fulani militia confirms his status as a supporter and praise singer for those who are out to take the Benue valley.
"Agbese's frustration stems from Governor Ortom's resilience and firm stand against the invasion of the state by merchants of death who have enjoyed the endorsement of the idle professor who gets nothing reasonable, except hotel accommodation and a few meals from his sponsors whenever he is in Nigeria.
Read Also: Party Defection: Akume's loses own local Government to PDP
"The funny character cunningly kept mute over the challenge to show that he participates or votes in Benue or anywhere else in Nigeria. That alone justifies our decision not to bother bringing him up to speed with the achievements of Governor Samuel Ortom and Rt. Hon. Titus Uba.
"We are also surprised that Agbese who supports a political party whose presidential candidate is not just corrupt (and is an ex-convict), but also sick and highly incapacitated, has the guts to mock a man who fell sick but was treated and has fully recovered.
"As for the achievements of Governor Ortom and Rt. Hon. Uba in office, we repeat that they have done extremely well and their track records are resonating with the people who are patiently waiting to reward them during the polls.
"Agbese and his paymasters, including the Fulani terrorists may not stop in their desperation to de-market Ortom and Uba. But one thing in certain; Benue people are not happy with the party, APC, that has presided over the genocide in the state in the past seven years at the federal level and they shall express themselves at the polls come February 25 and March 11, 2023."