We received with uncommon relief the news of the nullification of the contentious nomination of the governorship candidate of the All Progressives Congress, APC in Benue State, the suspended priest Hyacinth Alia alias Fada u iin shangen.
Our position is based on the hitherto, blatant disenfranchisement of the people of 11 Local Government Areas by the party in the conduct of the said primaries that were dubbed "yahoo yahoo" by an appeal panel set up by the national leadership of the APC.
That there was no primaries in Gboko, Makurdi, Otukpo, Gwer-West, Gwer-East, Guma, Katsina-Ala, Logo, Ukum, Tarka and Vandeikya Local Government Areas of the state was unacceptable and a clear assault on democracy both in the state and beyond.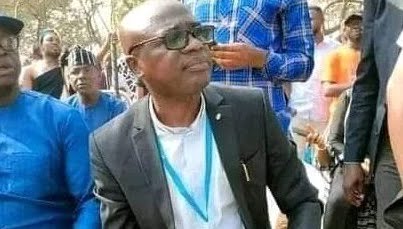 We knew that the "yahoo yahoo" primaries couldn't have stood because a structure built on a shaky foundation cannot not stand. But we had to wait and observe and are glad that the court has done justice to end the desperation to present a candidate to Benue people through a questionable process.
While we commend Justice Biobelle Abraham Georgewill of the Makurdi division of the Appeal Court for delivering the judgment despite pressure on him to do otherwise. We enjoin members of the APC to learn from the judgment and desist from the act of sitting the law on its head in carrying out their activities.
We also believe that Alia will work harder to earn the governorship ticket in the primaries (which we doubt will be conducted as time has elapsed) rather than cutting corners to benefit from fraudulent processes in a manner that should not be associated with an ordained man of God.
Read Also: Crisis in Benue APC As Media Team Threatens To leave the party
As a pro-democracy group with interest in the promotion of democratic principles, we applaud the appellant, Professor Terhemba Shija for exploring the legal and decent option of seeking redress for the injustice done him and others by those who have hijacked the APC in Benue state and turned it to their private estate.
The BCD encourages other aggrieved aspirants to use conventional means to express their grievances as the wheel of justice may grind slowly, but surely.
We therefore advise the APC and Alia to obey the ruling of the court and do that which is expected of them and caution their supporters to avoid fanning embers of discord and heating and polity unnecessarily. Enough said.
Aloysius Gbakaan,
National Coordinator,
Benue Coalition for Democracy.