By Tersoo Adagher
The funding of public tertiary education in Nigeria has long emerged as a critical challenge to the promotion of good tertiary educational standards, maintenance of physical infrastructure, training of lecturers and funding of research in the country, among others. These issues have caused friction between the staff of tertiary institutions and the government, leading to obstruction in academic work. Higher institutions in the country have often resorted to strike actions to press home their demands for better working conditions and funding of education.
In a quest to address the problem of funding, specifically tertiary education, TETFund was established as an intervention agency under the TETFund Act – Tertiary Education Trust Fund (Establishment Act, 2011). The Act repeals the Education Tax Act Cap. E4, Laws of the Federation of Nigeria, 2004 and Education Tax Fund Act No. 17, 2003, which were the enabling legal foundations for ETF (TETFund, 2017).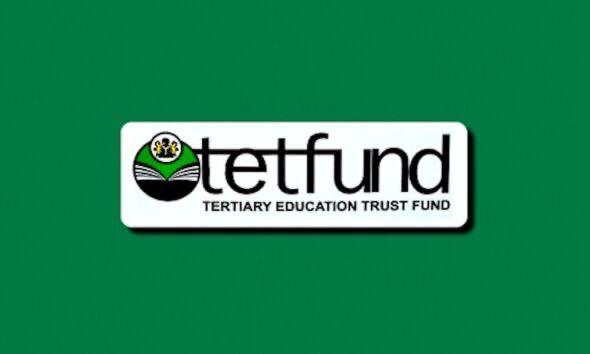 The Fund's core areas of intervention include sponsorship of lecturers for postgraduate studies, funding constructions and refurbishment of educational facilities, promoting creative and innovative approaches to learning, provision of higher educational books and funding of libraries, and provision of learning equipment.
Since the assumption of office by the current leadership of TETFund led by architect ST Echono, there has been a paradigm shift in the Funds modus of operandi with technology and innovation as the linchpin of its reforms focus. Capacity building for scholars and critical graduates' employability has assumed the new pride of place in the TETFund blueprint agenda.
A year and a few months on, there is plenty to show that TETFund's chief executive has truly walked the talk. While a year plus might seem short to totally re-engineer an institution, what TETFund has witnessed in one year under Echono's watch is simply mind-blowing. It is a catalogue of reforms of systems, policies and structures, all intended to improve the fund's efficiency and effectiveness. Longstanding issues of administrative bottleneck have been addressed and all stakeholders have reopened fresh vistas of cooperation and collaboration and the future looks bright.
For instance, the beneficiaries of the Research for Impact (R4i) initiative 8.0 put in place by the Tertiary Education Trust Fund (TETFund) in collaboration with Innov8 Hub have commended the Fund for creating a positive impact on their lives and boosting innovation in the country.
R4i is a ground-breaking initiative of TETFund in collaboration with Innov8 Hub which aims to equip members of Nigerian academia from various public higher institutions with the necessary skills, processes and procedures needed to create innovative solutions from their research ideas, in order to tackle real-world challenges.
Dr Bamidele Akinyemi one of the beneficiaries summarised that TETFund under Echono has reintroduced research and development through innovation to Nigeria, strengthening the Triple Helix Synergy by bringing together the Government, Academia, and Industry for a brighter and more innovative future.
Another testimony was echoed recently by Tope Toogun, Horizon Europe programme head at TETFund. Toogun lamented that researchers in Nigeria have been lagging behind in accessing grants from the EU Horizon project, noting that the situation is now changing for the better following TETFund's engagement with the EU which resulted in its decision to set up a team to address challenges preventing Nigerian researchers from participating in the project and that with the reforms being carried out by Echono and his management team the EU Horizon project has earned Nigerian researchers €440,000 to support 60 shortlisted research teams in Nigeria under the Horizon Europe Project.
In the area of diaspora exploits, the Fund is working assiduously with the Nigerians in Diaspora Commission (NIDCOM) to facilitate for the Nigerians in diaspora to foster knowledge exchange, fellowship, research, and transnational projects. The Chairman of NIDCOM, Hon. Abike Dabiri Erewa while on a courtesy visit to the Executive Secretary of TETFund on the implementation plan for the successful execution of the Diaspora Research Centre for Development project, expressed her admiration for TETFund's transformative action, stressing that the N1 billion Diaspora Research Centre will be the first of its kind in Africa with immense potential to shape the landscape of research and development in the continent.
As eulogies from stakeholders continue to pour in for the leadership of TETFund under Echono, the Executive Governor of Taraba state, Kefas Agbu has also commended the Executive Secretary for his visionary leadership, requesting TETFund to open Computer-Based Test (CBT) facilities in the state.
He said: "I am here to solicit for the establishment of entrepreneurship centres in Taraba State to be able to train our youths to be self-employed".
Recently, the Governor of Kaduna, Senator Sani Uba, while on a working visit to the Fund's headquarters said one of the critical areas of his visit to the fund is how to collaborate with TETFund to address the shortage of qualified teachers in Kaduna.
Read Also: Exposed: Governor Alia Powerful man gives threat to wash dirty linen in public
He notably revealed that one of the things the state is doing is to find a way of providing more access to students who might want to go in for Nigeria Certificate in Education (NCE) programmes, appealing to the management of TETFund to support the agenda of the state to expand access to teacher education in the state.
While these critical interventions are going on, TETFund is already thinking outside the box by introducing Blackboard learning platform, an initiative to improve access to online academic resources in Nigeria.
Unveiling the Blackboard learning programme in Abuja, the Executive Secretary said over two million students and staff across various institutions in the country will benefit from the initiative when fully implemented.
He said the intervention will further support physical and online modes of teaching and learning in tertiary institutions across the country, maintaining that when the enhancements become fully operational over two million students and staff of these institutions will be able to access general resources to support learning including online tests and quizzes, submit assignments and electronic grade books which allow immediate review of grades and performance tracking.
With all these strategic initiatives and investments, it is safe to state categorically that TETFund has been instrumental in addressing crucial challenges, promoting research, and driving positive change across Nigerian universities and institutions.
Tersoo Adagher is a communication expert and public affairs analyst.