A child with the mother has survived a road accident involving a Kano line vehicle which boarded passengers from Benue to Kano.
According to a Facebook post, the accident occurred early hours of Saturday along Nasarawa Eggon/Akwanga road.
The post stated that no life was lost in the accident even as many were injured.
It further stated that those injured have been evacuated  from the scene of the accident by officers of the Federal Road safety Corp, FRSC, to a nearby hospital for medication attention.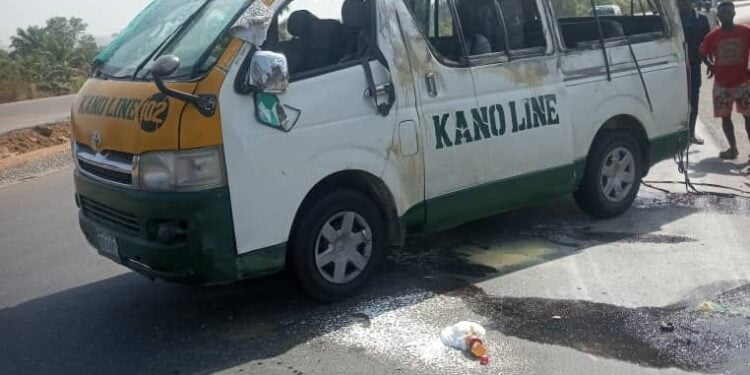 Ukan Kurugh
posted: "A Kano Line vehicle that loaded from Benue Links Park Makurdi heading Kano state had an accident around Nasarawa Eggon/Akwanga, though no life is lost but some passengers are seriously injured including a baby seating beside the mother who is injured too.
The Federal Road safety officers just arrived the scenes now evacuating the wounded to the hospital
Please check your loved ones that traveled with this vehicle this morning.
A lady commented on the post saying she plied the road yesterday and wish every traveller safty:  "This was the same road I drove pass to abuja yesterday. LORD have mercy and heal the injured. Grant everyone safety back to their destination, just Iike you did for me yesterday."