Benue Youth Forum, BYF, says the condolence message to Benue people by the  Presidential candidate of the Peoples Democratic Party, PDP, Alhaji Atiku Abubakar is a justification for the killings by Fulani herdsmen.
The youth group in a statement signed by its President, Terrence Kuanum, expressed disappointment at Atiku's description of the killings  at Gbeji Benue State as  "sustained clashes between farmers and herders and an inter-communal violence."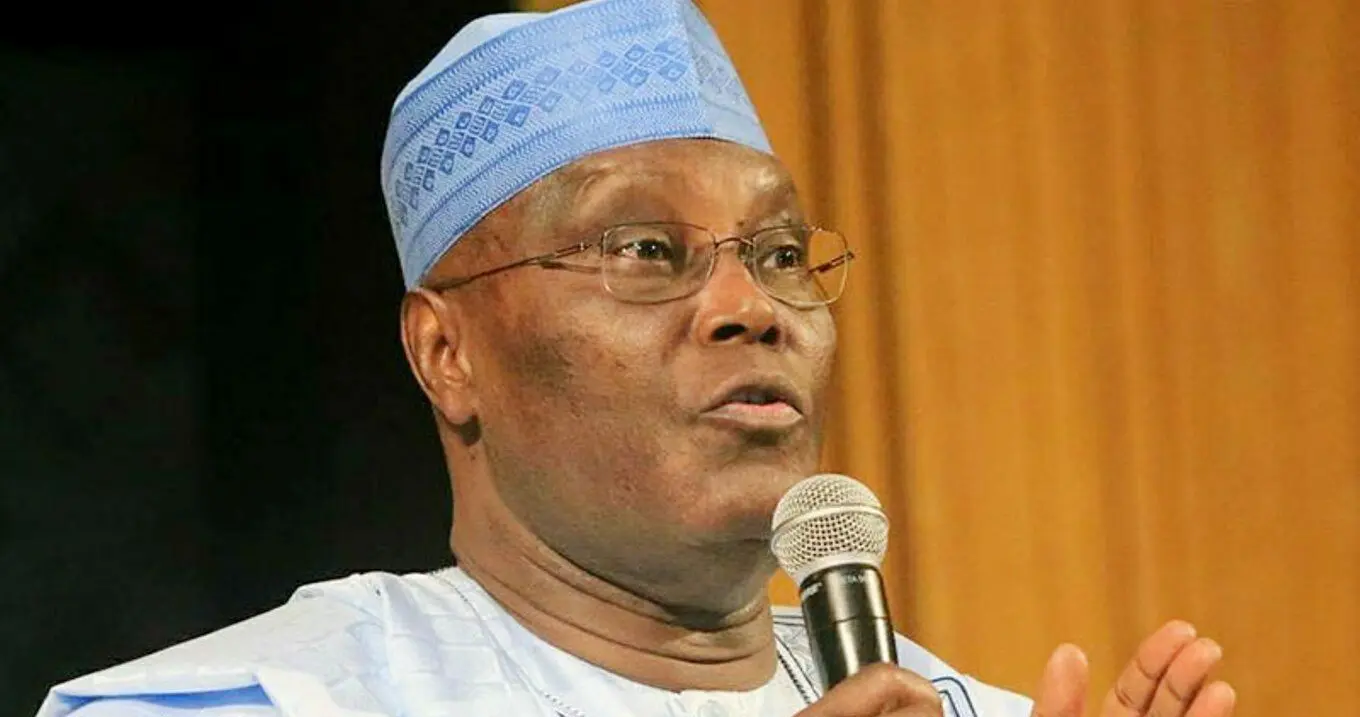 The statement reads: The Benue Youth Forum, BYF is saddened and disappointed with an unfortunate message credited to the presidential candidate of the Peoples Democratic Party, PDP, Alhaji Atiku Abubakar in which he simply urinated on the graves of scores of people recently murdered by Fulani herdsmen in Ukum Local Government Area of Benue state.
"Alhaji Atiku in the statement on his verified Twitter handle clandestinely justified the killings of Benue people in their sleep, claiming that the heinous acts were due to what he described as "sustained clashes between farmers and herders…".
Read Also: Simple tips for laptop battery to last longer
"That the PDP presidential candidate tagged the dastardly killing of children, women and the aged in their sleep as "escalation of intercommunal violence" clearly heightens the suspicion as to his level of insensitivity and complicity in the incessant attacks on Benue communities.
"Equally sad and irresponsible is the comment by Alhaji Atiku that suggests that the killings in Benue state were occasioned by lack of inclusion and integration of people into "communities where they live, work, pay taxes and raise their children".
"Alhaji Atiku also stated clearly that it is only by including and integrating people into communities that would make them obligated to reciprocate the love and acceptance, meaning the Fulanis must be given lands to graze freely before the people could enjoy peace.
"Also worrisome is Alhaji Atiku's veiled insinuation that they may be no loss of life in the incident afterall as he said "my deepest condolences to the families that may have lost loved ones and to the people and government of Benue State".
"It is not surprising that Alhaji Atiku who has not hidden his hatred for Governor Samuel Ortom for his (Ortom's) resilience towards ensuring that Benue people don't surrender their lands to cattle breeders has never really been sincere in condemning the issue especially as his kinsmen are known to be behind the killings, maiming, destruction of property and displacement of innocent villagers from their communities.
"That it took the man who claims to be a friend of the Tiv race almost four days to react to the senseless killings in Benue is a testament that he was simply to laugh at the victims and mock those who lost loved ones in the carnage.
"The Benue Youth Forum therefore calls on Alhaji Atiku to be sensitive to the plight of the people as against his current show of love towards only the Fulanis as he is expected to prove that he would be leader of the country and not a Fulani President if voted into power.
"The BYF is utterly disappointed with Alhaji Atiku's attitude of seeing those who refuse to surrender their land to his kinsmen for cattle grazing as enemies.
"Alhaji Atiku may take delight in the fact that his Fulani brothers are having a field day without resistant, but he has to be aware that posterity will not spare him as no evil shall ever go unpunished.
"The Forum wants the PDP Presidential flagbearer who present himself as a unifier to come out clear on his plans and strategy to tackle the incessant killing of people in Benue if elected or forget the votes of Benue people in next year's elections.
"We also reiterate our call on the Tiv Traditional Council to strip Alhaji Atiku of the chieftaincy title of "Zege Mule u Tiv" since he has not shown signs to indicate that he deserves to be seen as a shelter for the Tiv people."